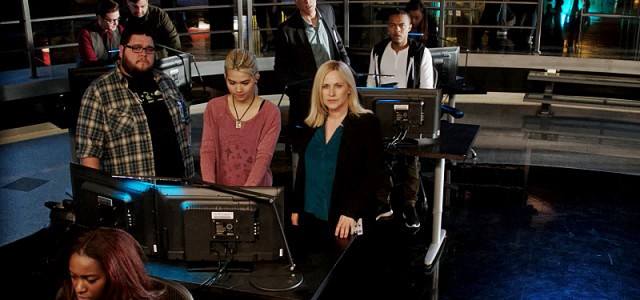 Wow. Another CSI spin-off bites the dust. After two seasons of cyber crime fighting, CSI: Cyber, the fourth and final addition to the CSI franchise has been written off, for lack of a better phrase, by CBS. I am both saddened and shocked by this news.
A few weeks ago, I replied to a tweet posted by Charley Koontz, who plays Agent Daniel Krumitz, on Twitter. I had asked him if the show is coming back for a third season and he said that they will know in a week or so. We both hoped that it would be good news as I can write more reviews for the site, but it seems that it's not going to happen. At least he said that they, I'm assuming the cast and crew, enjoyed reading my reviews of the two short seasons.
I had a feeling that by having a happy, storybook ending to the season two finale, that the possibility of it coming back for season three is very slim. I didn't want to be right, but it is what it is. I wish the entire cast the very best in their future endeavors whatever they may be. Perhaps I will be able to see them starring in other shows on various networks.
Though the possibility of another network picking up the show is not unusual. Supergirl moved from CBS to the CW for season two so perhaps CSI: Cyber has a chance to come back from the dead as it were and live on another network. The question remains, who would be willing to take on this franchise if anyone wishes to do so? If worse comes to worst, I guess that it will live on via online streaming.
It's always sad to see your favorite shows get canceled, especially if you've been watching it since it first premiered. I suppose that it all comes down to ratings. If people aren't watching it during the time that the show is airing, then there's no point in keeping it around for much longer. I have been a fan of the franchise ever since I first saw my first episode of the original CSI, so it's kind of heartbreaking for me to see it end like this.
Photo via CBS
Tell us what's wrong with this post? How could we improve it? :)
Let us improve this post!