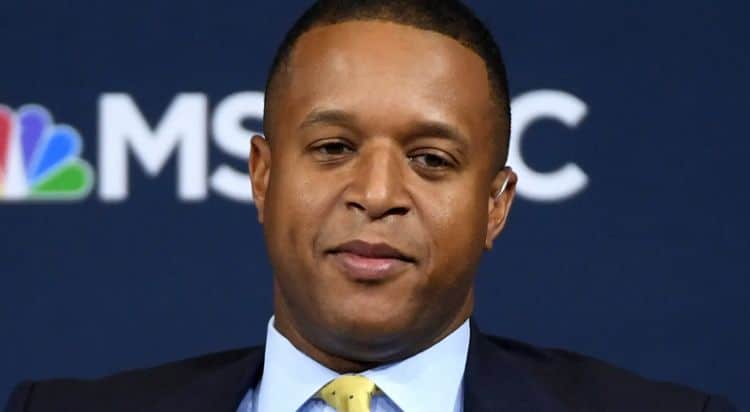 For nearly 20 years, Craig Melvin has been working hard to deliver the news. After beginning his career as a photographer and producer, Craig eventually went on to have his own segment on a local news station in South Carolina. Over the years, he has become best-known for his work with NBC and he is currently a co-anchor on Today. He has reported on some of the biggest stories to happen over the last several years including the Sandy Hook shootings and the George Zimmerman trial. Craig's ability to deliver even the most gut wrenching stories with poise and grace have made him a trusted figure in many viewers' eyes. Keep reading for 10 things you didn't know about Craig Melvin.
1. He's A Proud South Carolina Native
Craig was born and raised in South Carolina where he also studied at Wofford College. Despite being from the south, Craig says he never picked up a southern accent because his mother was a school teacher and taught him to speak in a more standard way. Although he no longer lives in South Carolina, he's proud of his roots and everything he learned there.
2. He Has A Specific Morning Routine
Craig definitely isn't the kind of person who wakes up in the morning and just goes with the flow. He has a very specific routine that he follows each morning. During an interview with Parade, he broke down all the details of what his morning routine entails. He shared that he wakes up at 3:45 in the morning and is ready to leave the house within 22 to 27 minutes.
3. He's Been Interested In The New Since He Was A Teen
Most teens find the news to be incredibly boring. However, Craig Melvin wasn't one of those teens. When he was a teenager, he got a job at a local NBC affiliate in South Carolina, WIS. He fell in love with the news and knew it was something he wanted to continue to pursue.
4. He Had A COVID Scare
The COVID-19 pandemic has left lots of people on edge. Craig Melvin has a very personal run in with the virus after being exposed to it by someone at work. As a result, he had to self quarantine for two weeks to see if he began any symptoms. Fortunately, he didn't catch the virus but says the experience helped inform the way he reported once he got back to work.
5. He Is Passionate About Cancer Awareness
In 2017, Calvin's older brother, Lawrence, was unexpectedly diagnosed with stage 4 colon cancer. When discussing his brother's diagnoses, Craig said, "For us, it was a punch in the gut. Here's a guy who didn't drink, didn't smoke, lived a clean life, played football in college. He was 39 at the time." Lawrence beat his cancer, but the incident has made Craig because passionate about spreading awareness to others about the importance of knowing your family's health history.
6. He Considers Al Roker A Big Brother
For lots of people, work is just work. However, when you work in a field like journalism, you spend a lot more time around your co-workers at very pivotal moments. For that reason, Craig says he has formed a very strong bond with his Today colleagues. He says that Savannah Guthrie and Hoda Kotb have become like sisters to him, and Al Roker is "older brother that I never knew I needed."
7. He's A Big Believer In The 10,000 Hour Rule
Craig is very serious at about his craft and wants to be the absolute best he can be. He is a "firm believer" in the 10,000 rule which was created by author/journalist, Malcolm Gladwell. The rule suggests that in order to master any task or subject, a person must put in 10,000 hours of "deliberate practice".
8. He Lives In Connecticut
Despite working in New York City every day, Craig and his family actually reside in a Connecticut suburb. Connecticut has always been a popular option for people who work in New York but want to live in a quieter and less hectic environment. Both Craig and his wife commute to the city each day for work.
9. He's A Family Man
Craig's career isn't the only thing he's serious about. He's also all about his family In 2011, he married sports anchor, Lindsay Czarniak. When the pair got married, she worked for ESPN, but she currently works for FOX Sports. The couple has two children together: a son named Delano (which is Craig's middle name) and a daughter named Sybil. When Craig isn't busy working, he loves to spend as much time with his family as he can.
10. He Values Facts Over Opinions
Craig's entire career is based on sharing facts instead of opinions, but this is something that he values on more than a professional level. He says, "Policies, laws and even the future of our body politic–those conversations have to be rooted in fact, but when they're rooted in opinion, problems arise."