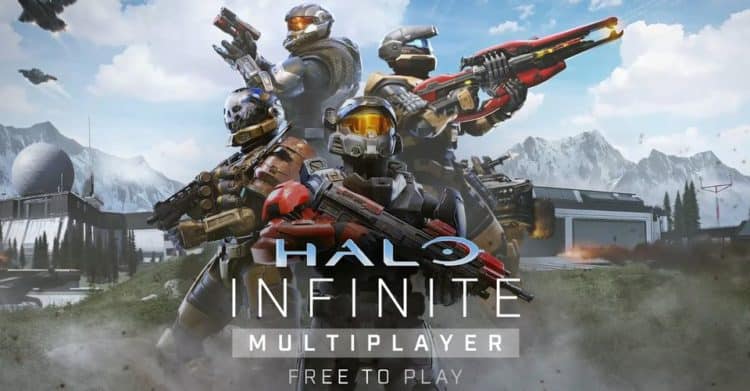 Like many games nowadays, Halo Infinite is set to include its own battle pass system, a system that existed well before Fortnite, but was pioneered and made popular through the battle royale tycoon. We've seen other games like Call of Duty, Destiny, Apex Legends, and so many more incorporate this system, and now 343 Industries is going to do the same with Halo Infinite, but with a twist: it's permanent. Yes, you heard that right, Halo Infinite's battle pass will be permanent will stay with you forever until you complete it. This means that you won't be forced to play each and every season, nor will you need to choose to play one or two live games, or become overwhelmed with too many games to play at one time. So, could Halo Infinite finally fix video game FOMO?
What is FOMO?
FOMO, or the Fear Of Missing Out, is what tends to happen in every game that includes content that eventually goes away – aka live games. Live games all have constant updates with new content being churned out all the time, but that content that is being pushed out is also taken away at some point, typically within a couple of months. This means that if you choose not to play the game as much for one or two seasons, you'll miss out on a whole bunch of content like loot, story, or activities that are exclusive to those seasons. This leads people to either get incredibly burnt out at a scary fast rate, or feel bad for skipping out on that period of time. This is what FOMO is, and it's a major issue in the game industry, with no all-around easy solution that leaves everyone happy. It looks like Halo Infinite is looking to ease this problem and attempt to alleviate people of this fear with their permanent battle passes.
Halo Infinite Battle Pass
The developers of Halo Infinite, 343 Industries, have confirmed that Halo Infinite will, to no one's surprise, include a battle pass system. The reason for this is due to Halo Infinite having a free-to-play multiplayer, which means that you don't have to pay to access the multiplayer portion of the game, but if you want access to the battle pass cosmetics, then you will need to pay for those. However, one thing that no one was expecting was the way that they would incorporate the system into the game. Halo Infinite's battle pass system will be entirely permanent, there won't be an expiration date on any of them, so any battle pass that you purchase will be available and accessible to you for the rest of time, or at least until you complete it. This means that you can purchase the first Halo Infinite battle pass and not play the game for a year and a half, and when you come back to play again, your battle pass will still be there and you'll still be able to collect all of the cosmetics from it. This is a huge step in eliminating any possible FOMO that players could feel due to stress of having so many live games to play, with Destiny, Fortnite, Call of Duty, the market is entirely oversaturated with live games and games-as-a-service that you almost have to pick and choose which games you want to play for a couple of months and then move onto the next after you're done with the seasonal content that each game provides you. While this may work for some players, it certainly doesn't work for all, and quite a few are getting burnt out of this whole system. Hopefully, players will now be able to feel like they can play more than just Halo Infinite when it releases later this year, and this will prevent a massive level of burnout that would inevitably happen if this were not the case.
What's Next?
So, what's next for this battle pass system? Well, for starters, I hope that other games take a page out of 343's book and start implementing permanent battle passes, that way players aren't left behind if they aren't able to play enough to complete each and every single season. I mean, not everyone has the time to sink hours and hours every day across three or four games just to hit tier 100 on each battle pass and then stop playing the game. I think this is one of the best innovations in the live game area that we've seen in quite a while, and I hope that it sets a new norm for developers in the near future.