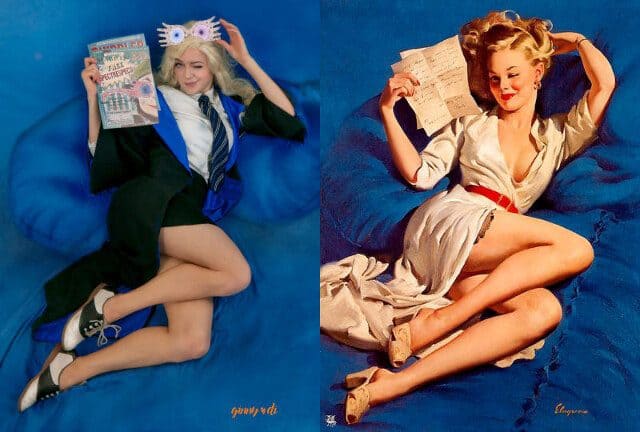 As a seasoned ScreenRant.com writer and a die-hard fan of the cinematic universe, I can't help but notice that we've been on a Harry Potter roll lately. From Harry Potter soaps and reunions to Legos and Underoos, not to mention J.K. Rowling's epic Twitter comebacks, it seems like the Wizarding World has cast a spell on us. But who can resist the magic? So, let's keep the Hogwarts Express going with today's captivating gallery.
When Pin-Up Art Meets Harry Potter Cosplay
This series of Photoshopped images is the brainchild of photographer Josh Randall, who collaborated with cosplayer Ginny Di to create a unique tribute to the iconic pin-up art of painter Gil Elvgren. The twist? They've infused the vintage charm of 1950s pin-up style with the enchanting world of Harry Potter.
The original pin-up art from the 1950s portrayed women in a certain manner, often with a touch of innocence and playfulness. By combining this nostalgic aesthetic with the beloved characters from the Harry Potter universe, Randall and Di have breathed new life into both worlds.
A New Cosplay Subculture?
This creative fusion of vintage pin-up art and modern pop culture icons could very well spark an entire subculture within the cosplay community. Imagine the possibilities: iconic movie characters, both male and female, reimagined as pin-up models, blending the old with the new in a captivating and imaginative way.
For now, let's appreciate the magic that Randall and Di have conjured up with their Harry Potter-themed pin-up art. Enjoy the complete set below: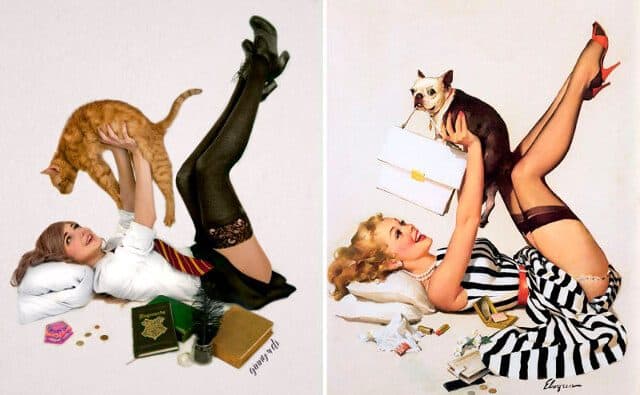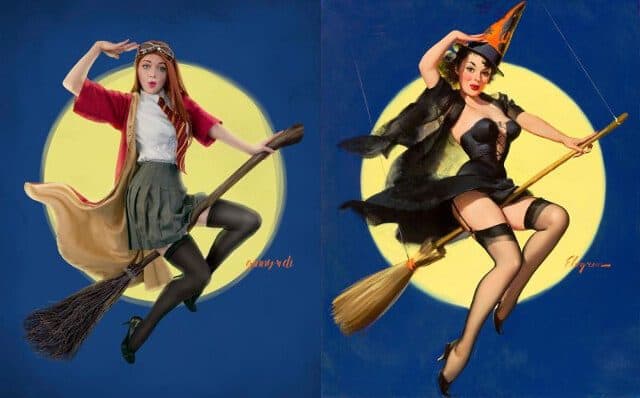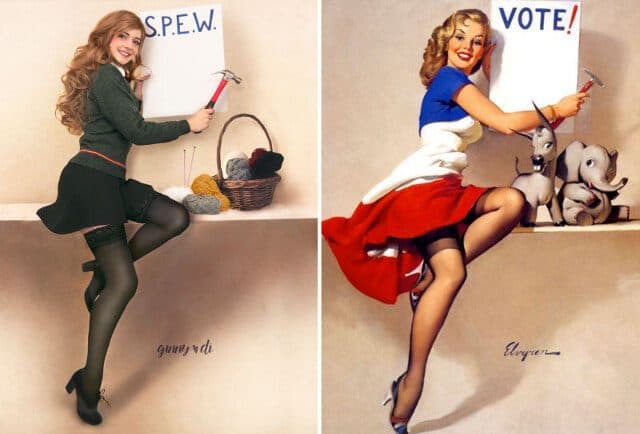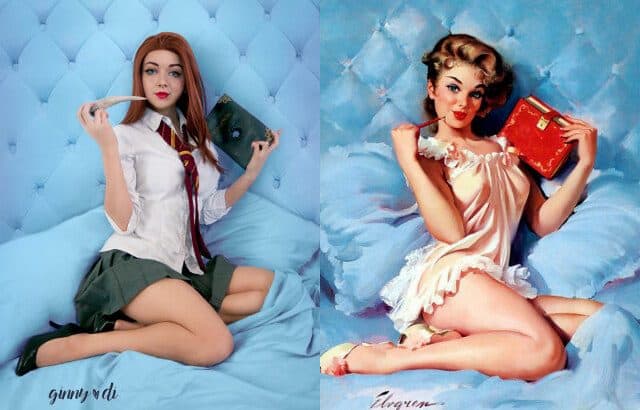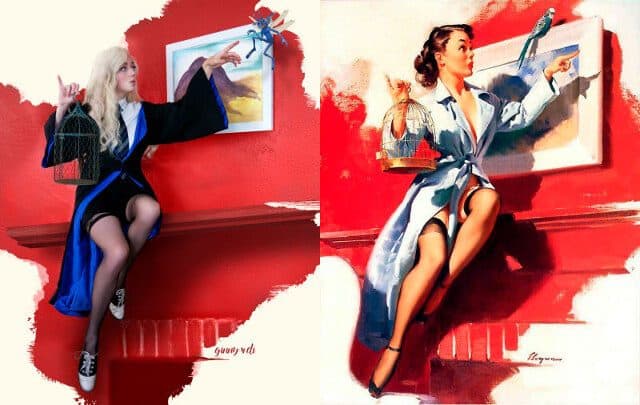 Tell us what's wrong with this post? How could we improve it? :)
Let us improve this post!