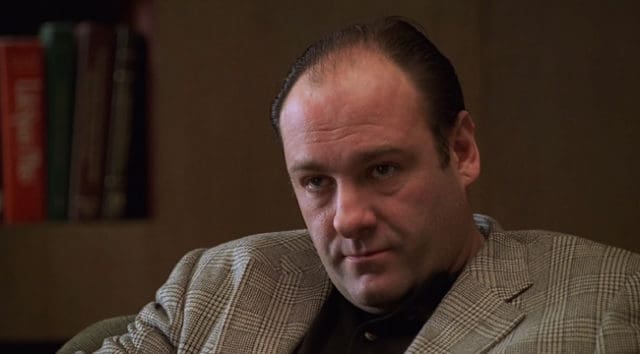 Tony Soprano was a man you listened to even if you didn't want to. He was the kind of guy that didn't like backtalk and didn't want your opinion unless he gave it to you, or he respected you. It took a lot to earn his respect and once it was given a person was wise to do anything and everything to make sure they never lost it. Tony wasn't an easy man to like on the show since he was at times extremely volatile and was known to be unpredictable. But despite all that, he was still a wise man. Here are some choice quotes from one of the best HBO characters of all-time.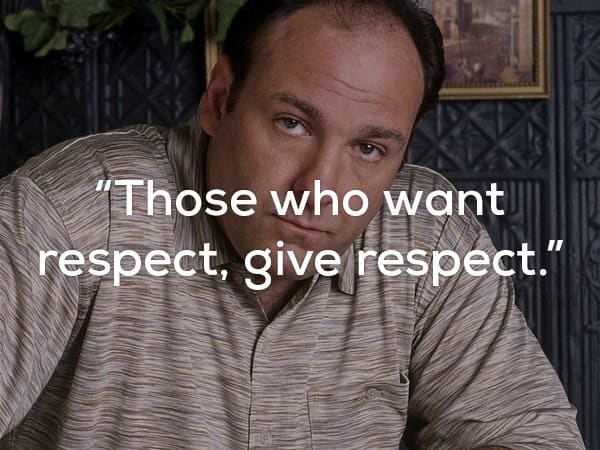 The old adage, respect is earned, not given, seems like a rather long and winding circle that has to start somewhere. If you want it, give it. That's how you earn it.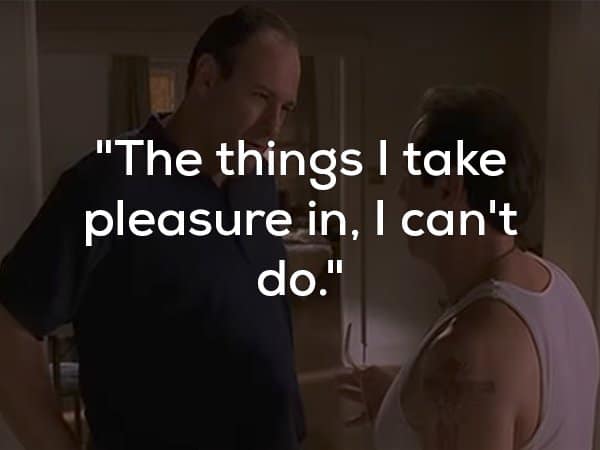 Any time a mob boss says something like this it seems like a good time to run because there's not a lot that they like that they CAN'T do and find a way to get away with it. Ever wonder how the Mafia in New York was able to stay in power for so long? They didn't let things like the word "can't" ruin their day.
That seems like a sad commentary on one's existence. But you live by the sword you die by sword right? Or in this case you live by the gun, you get it.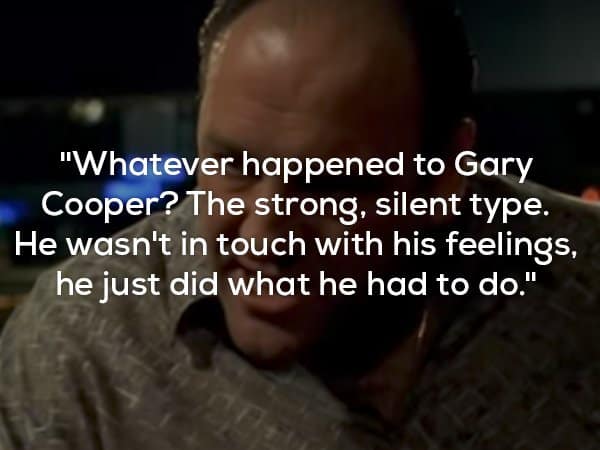 Sigh, welcome to the the new era Tony. We talk about feelings and we use our words, not our actions to tell people how we're feeling. Believe me, there're times when the rest of us get just as tired of it.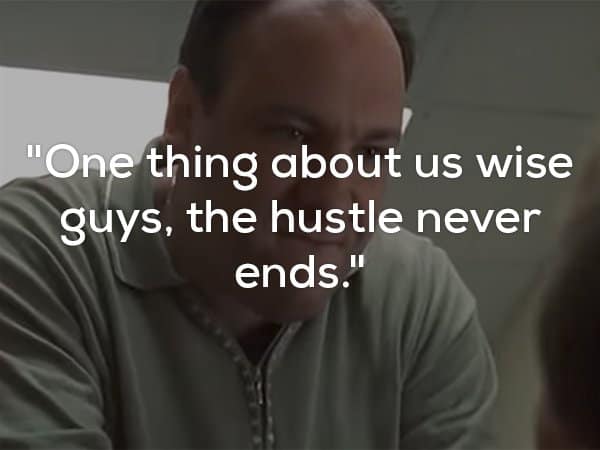 The only time it really ends is when the wise guy no longer exists. Until then, hustle or die is the motto that a lot of wise guys live by.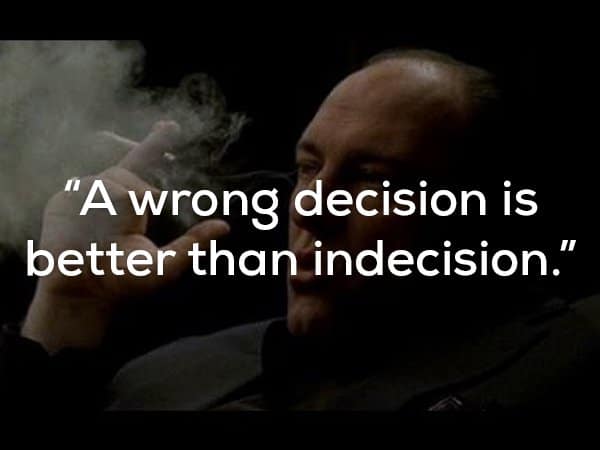 You can at least make amends for a wrong decision. The decision not made is the opportunity not taken.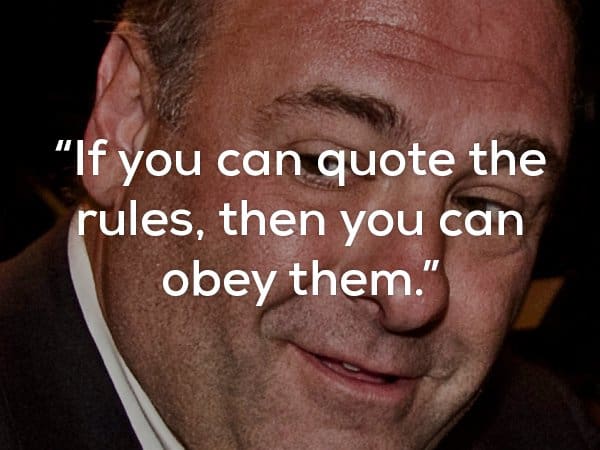 If you can quote them you can also find ways around them.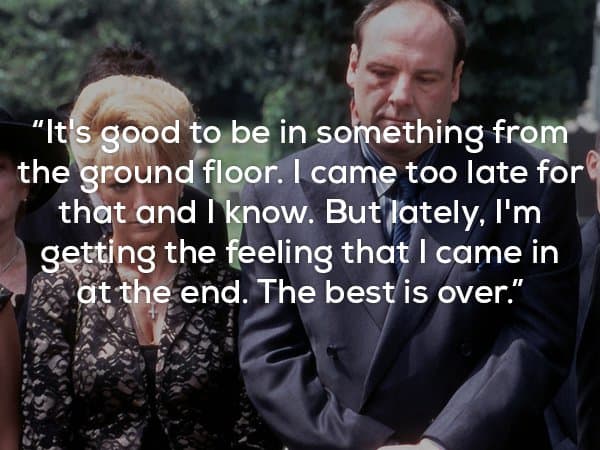 You can simply feel when you come it at the end, it's a sensation of emptiness that you don't know how to explain but can still feel as surely as if you walk into an empty room. There's just nothing left, and it aches something fierce.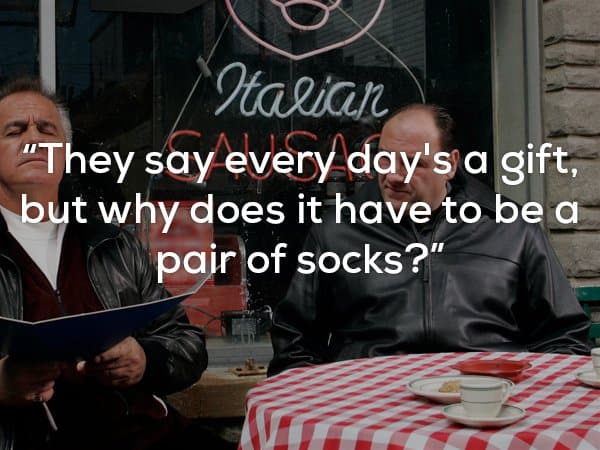 No doubt. If every day is a gift then where's the receipt? There's a few days I'd like to take back to exchange.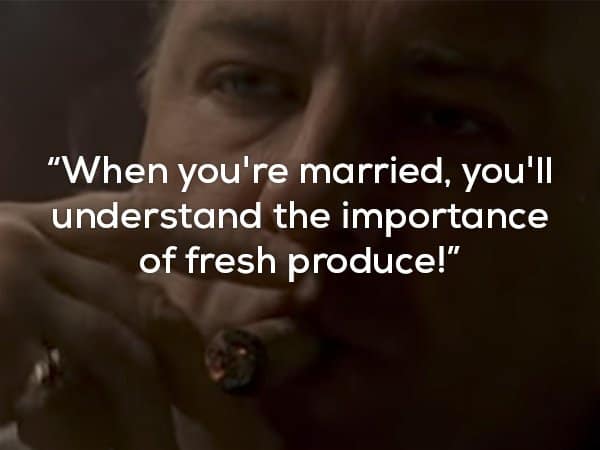 This could be taken so many different ways but I'll just say that it's something that any married couple can get on a very deep and instinctual level as well as on a very obvious and mutual level. Get married, then you'll know.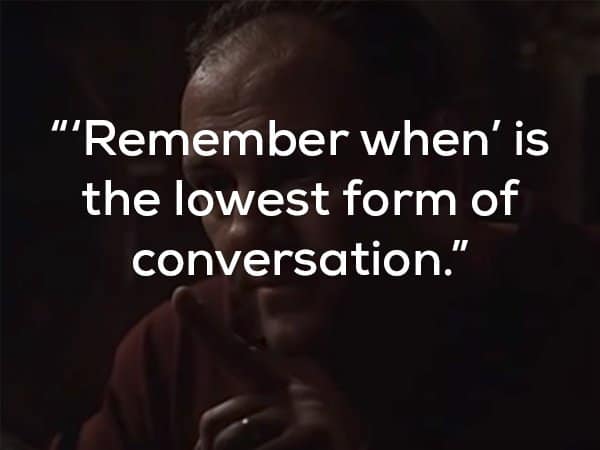 It's a look at a time that you can do nothing about and a wish for something that can never be. It's small talk on a more depressing scale than is absolutely necessary and it's a pain in the neck for most people who don't want to keep looking back.
Tony was a wise man, and a wise guy.
Save
Tell us what's wrong with this post? How could we improve it? :)
Let us improve this post!