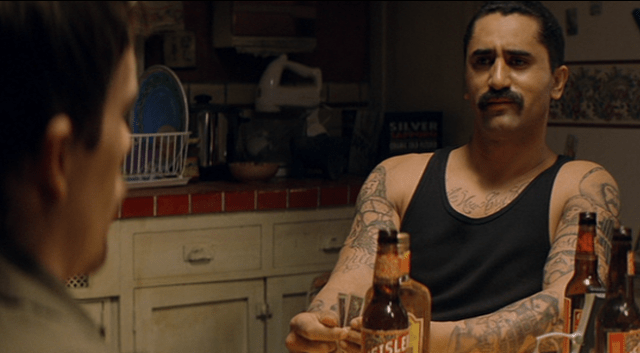 I first saw Cliff Curtis in the movie Training Day (photo above). While he didn't have a huge part in my opinion he was the most memorable character in that movie. He played a gangster slash drug dealer and didn't even speak much, but you were completely intimidated by this guy. His tattoos, his mustache, his mannerisms, everything about this guy said "this is not a dude you want to mess with." It was after this movie that I was always on the lookout for Curtis.
In the movie Blow, same deal. He was barely in the film but in my eyes, the most memorable character in the movie. It's easy to be remembered when you play Pablo Escobar but still, his run time in the film is no more than a few minutes and yet he rocked. For the most part Curtis is a journeyman actor whose latest role has him starring on the show Fear the Walking Dead. But Curtis is about to become a household name.
Deadline has confirmed that Fear the Walking Dead's Cliff Curtis is boarding all four of James Cameron's upcoming Avatar sequels in a lead role. The New Zealand-born actor will play Tonowari, who is the leader of the Metkayina, the reef people clan (Cameron has said in interviews that the Avatar world in future installments will take place underwater). Curtis joins returning cast members Zoe Saldana, Sam Worthington and Sigourney Weaver. Production begins at Wellington's Stone Street Studios next year.
Curtis, 48, has certainly paid his dues and it'll be nice to see him in a starring role.
Tell us what's wrong with this post? How could we improve it? :)
Let us improve this post!