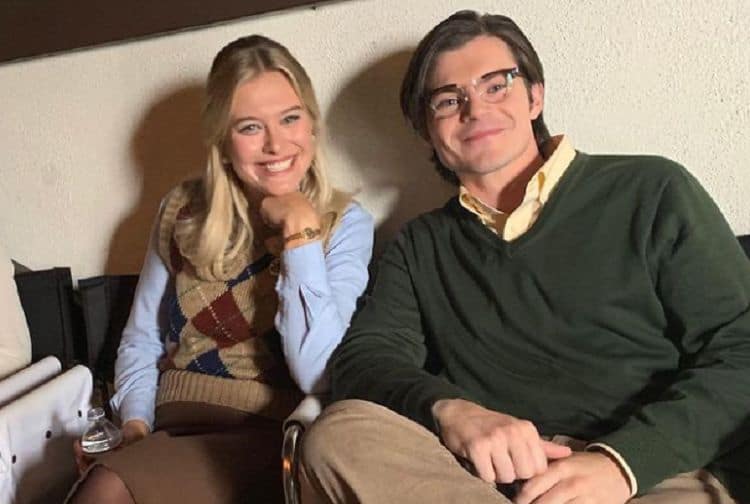 Chris Mason has the kind of classic good looks you expect to see in a show such as "Pretty Little Liars: The Perfectionists," as well as "Riverdale," which, incidentally, is where you're about to see a lot of him. He's known for roles that make women want to get to know him a little better, and this is absolutely one of those roles. Right now, fans are excited he's taking part in a new show, and they're looking to see what is going to happen when he makes it big. As for those who don't know him well, it's time to get to know the British actor a little better.
1. He's Everyone's Valentine
Literally. He was born on Valentine's Day way back in 1991. That means he's about to hit a big milestone birthday turning 30 in 2021, and we imagine he should be looking forward to that. Your 20s are great, but your 30s are really where it's at, you know.
2. He's Really British
Some people find themselves confused because he's had roles with exceptionally convincing American accents, but it's not his natural accent. He's British. He was born and raised in the United Kingdom. His birthplace is Edge Hill, but he was raised in a place called Broadgreen.
3. He's Married
So sorry, ladies. However, he's married to a lovely actress by the name of Spencer Locke. They were first engaged in 2016, and they made things official as husband and wife back in 2017. They seem quite happy together, too, if their social media photos are any indication.
4. He's a Dad
If you're sad he's married, you can at least take a moment to appreciate that he and his lovely wife recently had their first baby. Her name is Monroe, and she was born in July 2020. A welcome addition to their little family in the midst of a year that otherwise has very few positive aspects in terms of things to report on the news.
5. He's a Very Proud Husband
He posted the very first photo of his sweet baby girl, Monroe Mason, back in July with the sweetest message to his wife. She didn't have an easy pregnancy, and he said she handled it with such grace and 'unwavering faith,' and we think he's very sweet to point that out. Their daughter was born a full month early, so we are happy she is doing well.
6. He's into Motivational Posts
Everyone loves a good motivational reminder, especially on a Monday. He's the kind of guy who likes to do just that by making sure he mentions sometimes on social media that there's always room for motivation and other good things.
7. He's Close to His Family
He is a young man who is close to his family, and that's a lovely thing. He posted some pretty photos of their visit with him and his wife in LA. We cannot say for certain, but we believe that they still live in the UK and only visit their son in LA. We do not believe they are residents.
8. He Does Halloween Well
We learned by look through his social media account that Halloween is something he's good at. We will let you go through on your own and see for yourself just what he is up to when he's dressing up, but we will mention one thing. His version of Ace Ventura is spot on, absolute perfection, and now we can't wait for October.
9. He Keeps His Life Private
Oh, don't get us wrong. He shares enough of his life to make us feel as if we are an important and integral part of what is going on, but he doesn't share so much that we know what he's up to. He might go months between photos being uploaded to social media. We know he loves his work, his family, his wife, and his daughter, and we know that he has a good time, but he really doesn't share so much that we really know, you know?
10. His Wife Really Loves Him
When she first found out she was expecting their baby together, he was working in another city. She didn't want to tell him over the phone, so she kept her secret to herself for almost a full week. Well, five days, but that's almost a week! She made him tea, had it waiting on him when he got home, and he just didn't get the hint. They small talked for a few before she finally had to prompt him to pay attention to the tea so that he could see that the spoon she gave him to stir actually read "You are going to be a DADDY," and it was – as they say – the best moment.