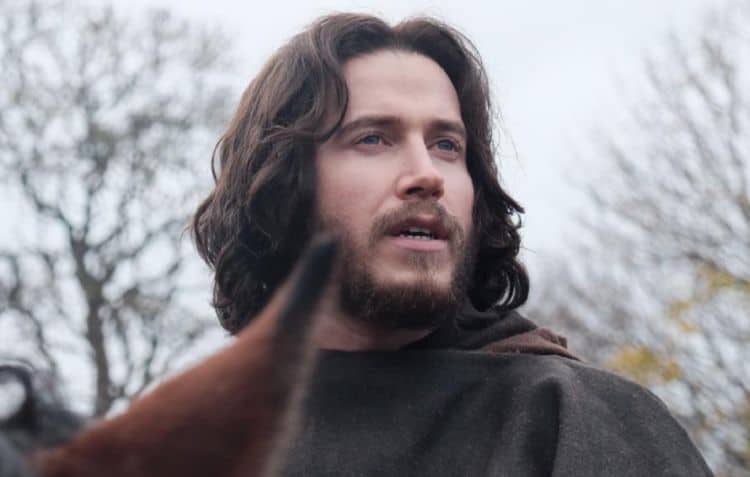 Netflix is making some big changes to "The Witcher," and that includes finding some serious new talent to take on roles in the series. Chris Fulton is among the rumored new actors to take on a role in the series, and fans are beyond excited to see the likes of both him and the lovely Cassie Clare take on new roles. It's got fans of both Fulton's and the series wanting to know as much as they can about the actor, and we've done a deep dive into his life.
1. He's Scottish
Chris Fulton was born and raised in Scotland. Specifically, he comes from Glasgow. He lived with his parents and his sister, who is also an actress. Her name is Janey Fulton, and she's been acting for a while herself. Talent clearly runs in the family.
2. His Family Owns a Hotel
His family owns a hotel in Scotland. The name of the hotels is the Kings' Arm Hotel. Its location is a small village called Kyleakin. It's located on the Isle of Skye, in Scotland. His father is one of the owners of the hotel, and it's been in the family for a long time.
3. His Family is Proud
His family is very proud of him. They are so excited that he's been able to take something he was so passionate about and turn it into a career. It's not often that a person is able to make that marriage work, but he's done a lovely job of just that. He's been acting for so long, and finding his way in the industry has been a dream come true.
4. He's Doing Well
According to online reports, it seems that Chris Fulton is doing well for himself. He's been acting since 2015, and he's managed to amass an impressive net worth of around $750,000. That's a lot of money for a man in his 20s, and he's not sad about it for a moment.
5. He's Single
Specifically, he's unmarried. We aren't sure if he is a young man with someone special in his life, but we do know that he is unmarried. He doesn't speak much of his personal life, but we cannot seem to find any photos of himself online with anyone repeatedly, which tells us he's either very private about his love life or there's simply nothing to share.
6. He's Not Active on Social Media
Chris Fulton is on Instagram, but he rarely posts. In fact, the last time he posted a photo it was of himself and a friend in Italy back in April 2019. It's been almost two years, but he still has more than 5k followers and people looking to get to know him better.
7. He's Famous For Bridgerton
The show was a hit that no one saw coming, but no one wanted to miss once they saw it. Chris Fulton was part of this hit, and it's something that he's very proud of. He played Phillip Crane, and he played the character with absolute ease and perfection. He's exceptionally talented.
8. He's Private
Chris Fulton isn't someone who likes to discuss his personal life. He shares little online. He doesn't talk about his personal life, and he does everything he can to ensure what's his is his and no one else's. He's a very private man, and there's nothing wrong with that when he lives so much of his life in the public eye.
9. He's Athletic
He's the kind of guy who likes to take part in athletic endeavors such as football and golf, but we also understand he's good at other things, too. There's a rumor on the internet he can waltz, which is not a skill that many men can say they possess. He's also a swimmer and an avid fan of rugby.
10. He Starred in Scotland's Biggest Budget Film
"Outlaw King," is the biggest budget feature film that's ever been made in Scotland. The film was released in 2018, and it was such a cool project for the actor from Scotland. In fact, most of the cast is from Scotland, and the directors and the film crew chose a staggering 45 locations around the country in which to film. It was a huge deal for the people of Scotland, and it was a huge deal for actors like Chris Fulton, a Scotland native, to get to play a part in something so special to the country in which he was raised alongside many of the other talented actors and actresses in the film.
Tell us what's wrong with this post? How could we improve it? :)
Let us improve this post!