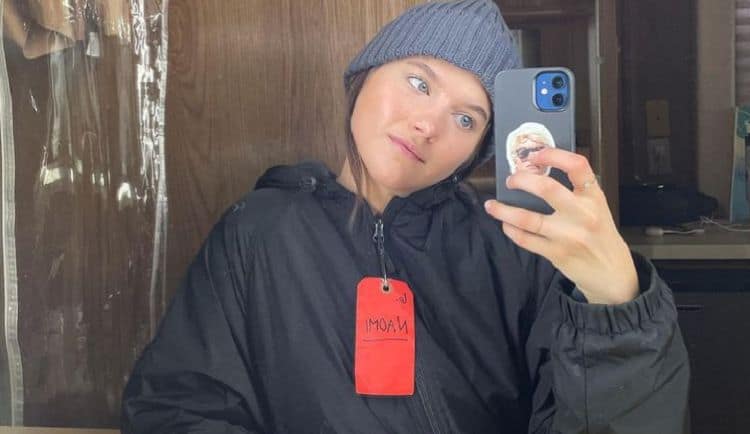 Becoming a part of the entertainment industry comes with lots of challenges, and many people aren't able to overcome them. Chloe East, however, is on track to make a smooth transition into the world of adult stardom. The 20-year-old actress has been acting professionally since she was just 11-years-old, and she's always proven to be about her business. She got her first major break in 2016 when she was cast as one of the title characters in the series Liv and Maddie. Now she's ready to show the world that she's all grown up and her role in the upcoming HBO Max series, Generation, is going to help her do that. Keep reading to learn 10 things you didn't know about Chloe East.
1. She's A Dancer
Acting is what has taken Chloe the furthest, but it's not the first area of the arts that originally got her attention. She started taking dance lessons when she was a little over 2-years-old, and continued to dance for many years. Her skills earned her many awards, but she eventually decided to focus her attention on acting.
2. She Has A YouTube Channel
Chloe's professional kids aren't the only time she's enjoyed being in front of a camera. She has also built a successful channel on YouTube where she's shared vlogs and other moments from her life. Unfortunately, it appears that all of the content from her channel has been removed.
3. She Would Love To Be In A Quentin Tarantino Movie
Chloe has already covered a lot of ground in her career, but there are still plenty of other things she'd loved to do before it's all said and done. One of her biggest goals is to eventually be cast in a Quentin Tarantino film. She's a big fan of his work and looks forward to the day when they can collaborate. Another goal of hers is to be in a 35mm film.
4. She Used To Be Really Into Rainbow Looming
Do you remember when rainbow looking was really popular? Chloe certainly does. She told Talk Nerdy With Us, "I was really into rainbow looming about…maybe two years ago? It's those rubber band bracelets and me, and my friend would have sleepovers, and we would make all these rainbow looms…All of my money went to it. (laughs). I would literally go to the mall just to go to Claire's to buy rubber bands."
5. She Hopes To Get Into Film Making Some Day
Chloe is enjoying her time in front of the camera and acting is currently her main focus, but she eventually wants to tell stories from other side. She loves cinematography and one day hopes to be able to fully utilize her creativity by doing some behind the scenes work.
6. She Loves Giving Back To Those In Need
Most people would agree that kindness and compassion are two things this world could never possibly have enough of. Chloe East has been doing her part to spread both of those things. She has used her platform to give back to others and she has collaborated with charity organizations such as St. Jude's Children's Hospital and iDance4aCURE.
7. She Enjoys Cooking
Although her schedule can get very hectic at times, Chloe likes to spend time in the kitchen cooking. Not only does cooking serve the obvious function of providing her with something to eat, but it's also an additional way for her to get her creative juices flowing.
8. She's In A Relationship
Chloe is in a relationship with a man named Ethan Precourt. According to his LinkedIn profile, Ethan is the CEO for a company called Happy Paws Dogs Treats. He is also a photographer. It's unclear just how long the couple has been together but they look to be very happy.
9. She Loves Being Near The Water
Spending countless hours on a TV or movie set isn't as fun as it seems. When Chloe gets free time she likes to spend it out in nature. Chloe loves being outdoors and she especially loves hanging out near the water. Whether swimming or simply enjoying the view, something about being near the ocean is calming to Chloe.
10. She Has A Strong Support System
From the outside it may appear that Chloe's career has been smooth sailing, but in reality she's had to deal with her fair share of struggles. From rejections to missed opportunities, Chloe has had a lot moments where things weren't easy. Luckily, she has lots of support from her family and friends and they have been with her every step of the way.