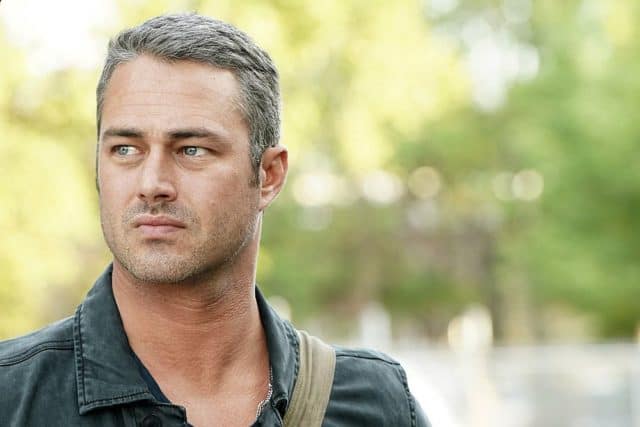 This particular Chicago Fire season premiere was designed to have us clutching our hearts. If you were following the cast on social media at the time, they were having quite a bit of fun teasing fans with what was or was not going to happen (thanks for that, by the way). If the opening minutes weren't stressful enough, there was another serious fire which had serious ramifications on Firehouse 51 because of a different personal connection. When all was said and done, it wasn't just about who survived for season six. It's about what comes next, and how much more is left to be done.
With little to no hope for half of his house, Boden made a dangerous decision on the small chance it would work. Thankfully it does, and everyone (yes everyone) makes it out safe. Casey is awarded the medal for valor, Mouch returns to the firehouse with a stack of heart medication, and Cruz literally feeds him trying to make up for the way he was acting before the fire. Aside from Cruz being Mouch's personal assistant, things go back to normal. Gabby's father moves out, and after he pushes, Gabby tells her husband to never say goodbye to her again. They have jobs with life-or-death stakes, so there are certain things that are out of their control. How they handle the job during and after a crisis is something they have control over. Speaking of control, Mouch gets some back by signing Firehouse 51 up for the Firefighter Muster. The biggest thing we get out of Mouch's plea for participants is that having a heart attack convinced him to go for more. While on this Earth, say more, do more, live more. Speaking of those who do more of the same…
We all know that Kelly Severide is the Firehouse 51 bachelor, no matter how many relationships we think will turn out to be the one. He almost had a chance to build something substantial with Anna, but cancer stole that from them both. Does that mean he has to be with every new girl that comes around the house? Brett should stop bringing her friends to the firehouse, because half of them end up liking Severide. Stella isn't one to back down from a fight, but she is also the only ex Severide has ever been able to stay on good terms with. This is how they end up becoming roommates. For the sake of all of our sanity, let this roommate situation stick and/or develop.
The fire which closed the fifth season was frightening enough, but there is another which hits too close to home, particularly Chief Boden's. Donna makes the move from teaching elementary to high school to get more of a challenge. I doubt she thought she'd have the challenge of protecting her students from a fire on the first day of school. Being the wife of a fire chief, you would think Donna would know better than to run towards a fire instead of away from it. However, she shares her husband's sense of responsibility for other human lives. Donna will do what she has to in order to protect her students and a fellow teacher. It is then her husband's job to step in when Donna reveals the fire wasn't an accident. As horrific an accusation as this is, it might be a great thing to see these spouses work together on this.
Say more, do more, live more. Otherwise it isn't enough. Is that a strong enough message form Chicago Fire to open with, and did they do it justice?