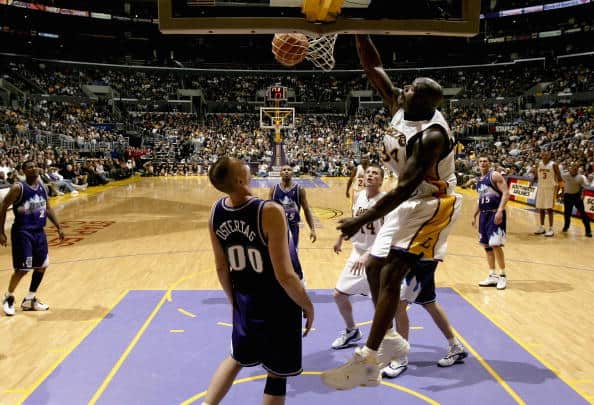 Shaquille O'Neal has made a tree out of all the rims he's torn down throughout his career. Yes, you read that correctly, he has made a TREE out of the rims he's managed to wreck since he was in college, and it's kind of impressive to look at. In some ways it's a testament to the sheer force that he brought when he was on the court. In another way it's a bit odd to relish in the destruction and game delays that he caused throughout his time in the game. Some people were a little irate about what he did while others thought it was just purely awesome and outstanding for the spectacle.
I can still recall the outrage that a lot of fans held for the fact that he didn't seem to care that he destroyed the rims and the entire backboard. The guy actually took down a few of the heavy-duty backboards they use in the NBA for crying out loud. That's a big statement from a big man, but eventually you would think he'd learn how to keep his power in check just a little. The heat of the moment kind of thing is hard to deny but when you know you can break the backboard if you really try then it sometimes pays to realize why you shouldn't.
But that's not usually the first thought people have when they see a spectacle like this. The first thought is more along the lines of "whoa" as you take in the enormity of what just happened. Grown men put pressure on those backboards every game and during practices and never bring them down. When Shaq came down with all his force on those single plays he ended up doing more damage than most people in the league could possibly do.
That's an impressive picture to be sure. I almost shudder to think what it might cost to build such a thing, but it is very impressive. Looking at the number of rims on this tree however it makes you realize he's done some serious damage during his career. It's not as many as you would think but it's definitely more than anyone else could possibly boast. To be honest that's kind of a dubious honor since it's awesome but it's also very destructive. I kind of hope that Shaq would have told young ballers more than once to never actually try and break the rim.
The costly game delays and the price of the backboards can't be cheap, but the inconvenience of the whole thing is just kind of a drag to the fans and to the other athletes. It's one thing if it's an accident, since those tend to happen from time to time, but if his intent was to break the backboard then the act should have been followed up by an immediate consequence of some sort.
It's still an impressive tree however.