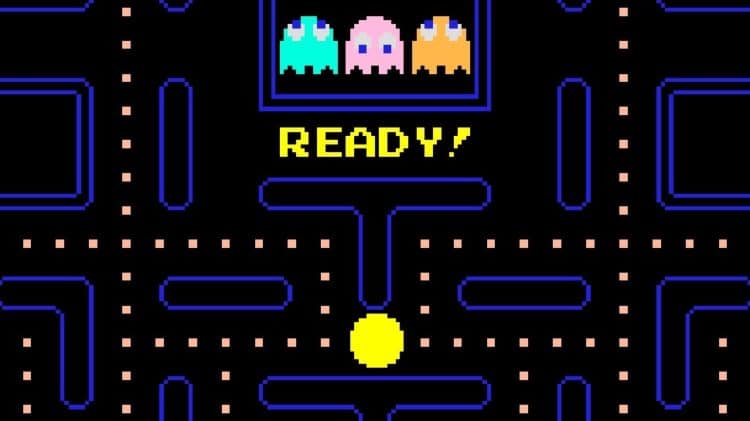 The Gorillaz make some strange videos, that much is obvious, but this Pac Man video is one that's kind of cool despite the fact that a lot of people might wonder what it means and what the lyrics are all about. Does anyone want to hazard a guess at what's being said? It's not too hard when you really listen since it's about feeling trapped and not 'leveling up' in life while feeling the blues in a very stressed and poignant manner. That's something that a lot of people can get down with, can't we? After all, we're experiencing a moment in history when a lot of people are feeling absolutely trapped by something we can't fully understand since too many people are pulling us one way and others are pulling us another way while trying to convince us that their way is right. It's easy to feel trapped in a situation like this, and it's extremely easy to feel as though there's no other way out. Right now the general feeling of a lot of people is that the world we're living in is getting more and more complicated by the day, and getting ahead is becoming even harder for a lot of people that can't figure out how to carve their own path or walk the road they've already had laid in front of them. That a musician would understand this isn't too difficult to believe since their grasp of how hard things can get is pretty concrete at times given how hard it is to break into the music industry.
The Gorillaz have been around long enough that they've become a favorite of many fans and have seen things change a bit in the music industry, as things tend to do now and again considering that it's a very fluid market and what's popular today might not be tomorrow. Of course that's an exaggeration, but the pace at which things move when it comes to any type of entertainment feels swift no matter how long it takes an idea to fade out or make it big. The idea of staying put in the music business means that one will have to continually change and 'level up' by remaining versatile, fluid, and able to bring something new to the game in their own way by doing what it takes to advance their sound and their style of music in a manner that will be acceptable to the fans and can be marketed to those that are willing to pay for it. The fact is, if you're willing to change it up and stay current with the trends that are running, then your music has a shot, but if you're willing to risk it all by just doing your own thing and not compromising then whatever comes next will be on your own head. This is something that even a non-musician or someone that's not in marketing should be able to figure out since the whole idea of standing still as the world passes you by is something that many upon many people have felt in their lives and have realized is something that will happen if they refuse to move or go with or against the current.
Movement is the key to leveling up, to not feel trapped, and yet it can still make one feel as though they're stuck in a rut and not really going anywhere since a person can bang their head against the wall and call it movement, but there's nothing positive or uplifting about it that could be said. Moving forward, not backward, however one has to do it is the way to level up, to keep the edge that a person needs for life, not just for music or entertainment, but to get by with each passing day. The song makes a great point in its own way about what it feels like to be stuck, to feel as if there's no way out and no easy way to move forward, but it's also another video by the Gorillaz that's such a visual spectacle that people are bound to miss the point if they're not listening closely and will think it's just another trippy, cool video that features a beat they can vibe to. There's nothing wrong with that really, a lot of videos have captured the attention of the fans and made it possible to miss the main point. But upon listening to the words and getting the overall feeling of the song, it becomes easier to understand what it's trying to say and why it makes a lot of sense in this day and age.
It's very easy to feel stuck, without a way to move forward, but the idea of growth and success is just that, the drive and the will to make it happen.