At what point does a caregiver become the harbinger of death? That's a question that the life of Charles Cullen answers. His is a name that sends shivers down the spine of anyone familiar with his chilling story. Born on February 22, 1960, in West Orange, New Jersey, Cullen seemed like an ordinary man with an extraordinary profession — nursing.
Little did anyone know that behind his compassionate facade, he was harboring a sinister secret. His is a tale that would go down in the annals of time as gruesome and heartwrenching. With that in mind, let's unravel the mind of a serial killer hidden within the walls of hospitals.
The Early Life And Career Of Charles Cullen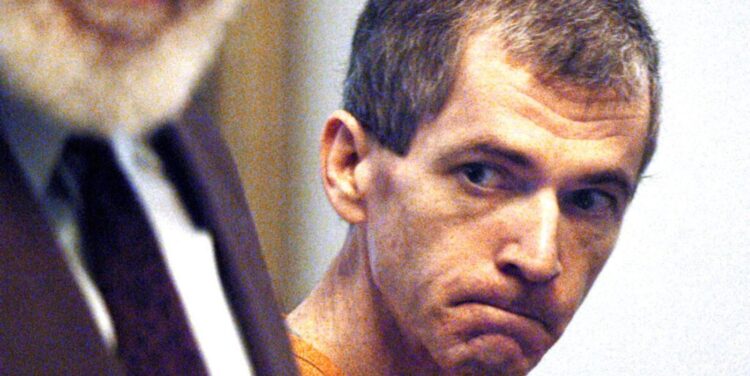 It's safe to say that Charles Cullen's childhood was marred by tragedy. His father died when he was young, leaving him with a void that became increasingly difficult to fill. Then there was his mother who struggled to raise her eight children against all odds. Cullen himself was a scrawny kid and often on the receiving end of bullying a school. As he grew older, he developed a fascination with death and the power it held among other things.
During his senior year at New Jersey's West Orange High School, his mother had an epilepsy attack at the most inopportune time. It all happened while she was driving, as such she collided head-on with another vehicle and died. Perhaps his joint prejudice and allure for hospitals started when he wasn't informed about the auto crash. Even more, he wasn't told when they decided to have her cremated. His mental state deteriorated right after that and even resulted in his first attempted suicide.
Naturally, he ended up in a mental institution and then joined the Navy after his release. It proved to be quite a high-stress environment for him. He was eventually discharged from service and soon enough enrolled in a three-year nursing program. Cullen's nursing career began innocently enough, and he worked at various hospitals throughout his life. However, it was during his time at St. Barnabas Medical in Livingston, New Jersey, that the first signs of trouble began to emerge.
Charles Cullen: An Angel Of Death
At some point, co-workers and supervisors began to notice a disturbing pattern with the patients under Cullen's care. Unexplained deaths and unexpected complications seemed to follow him wherever he went. Nurses reported medication discrepancies and suspicious behavior on Cullen's part. However, these concerns were often dismissed or ignored, but not lightly either. He was often stationed in Intensive Care Units which are ridden by death and require the administration of powerful drugs. As such, he was allowed to continue his deadly spree undeterred.
It wasn't until Charles Cullen's move to Somerset Medical Center in Somerville, New Jersey, that his killing spree escalated to horrifying proportions. With a seemingly never-ending supply of vulnerable patients, Cullen took advantage of their trust and vulnerability. He continued administering lethal doses of medication and it wasn't going unnoticed. The exact number of victims will never be known, but estimates range from 40 to over 400 lives extinguished at Cullen's hands.
His Erratic Behavior Also Included Stalking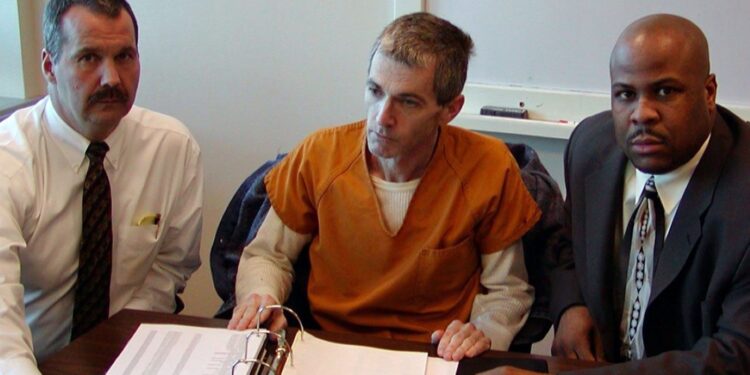 It may come across as a surprise that Cullen managed to build some meaningful relationships. However, he did get married, but his unstable behavior caused it to come crashing down. Soon after, he tried to start a romantic relationship with a fellow nurse named Michelle Tomlinson. He asked her out to dinner, but his erratic and obsessive side began to rear its head. It became quite toxic and the police even got involved at some point. He practically followed her around when they were at the hospital and even tried to give her an engagement ring. Things got a bit dicey on March 23, 1993, when he broke into her house while she was asleep with her young son. That led to his eventual arrest and sentencing — a year of probation.
The Investigation And Arrest Of Charles Cullen
The true extent of Cullen's crimes only came to light in 2003 when two nurses at Somerset Medical Center discovered the suspicious activities. Not only was he reported to the authorities but some nurses even went undercover. A thorough investigation was launched, uncovering a chilling trail of death and destruction left in Cullen's wake. It wasn't until December 2003 that Charles Cullen was finally arrested and his reign of terror came to an end. Precisely on March 2, 2006, he was sentenced to 11 consecutive life sentences. On top of that, he's not eligible for parole until June 10, 2403. The 2022 Netflix crime drama The Good Nurse is pretty much based on his story.