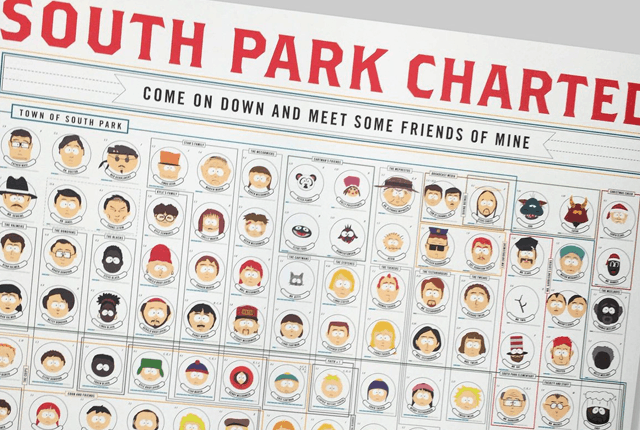 I'll never forget the first time I experienced South Park. I was in college and there was this crazy video with Jesus and these 4 foul mouthed kids saying stuff you've never ever heard from cartoon characters. Jesus proceeded to have a Street Fighter II type fight with none other than figure skater Brian Boitano and at that point we were all hooked. Everyone I knew was talking about it and the name "South Park" became mainstream.
However, I don't think that anyone could have predicted that 20 years later the show would still be on Comedy Central, would have had a feature film, and been the success that it has. But here we are in 2017 and South Park is still going strong. While we've seen our fair share of themes and storylines over the years what's always made the show great is its characters. What began as a collection of four children has grown into a library of hundreds if not thousands of faces we've seen on the show.
Luckily for us the main faces on the show have been categorized for us into one giant picture which we of course have below. South Park fans can snag this 24 by 36-inch poster for $35, or for a little more if they want it framed.
Click on the photo for a larger image. This thing is VERY comprehensive.