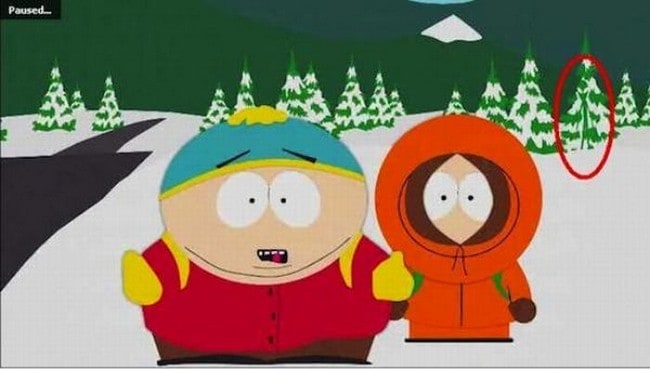 There's a running gag in South Park that the town has been invaded by aliens. Don't believe me? Then why is it that in the 20 years the show has been running there have been multiple instances of aliens hiding out in various locations? In fact, it's so common that we decided to create an entire gallery out of it. The pictures are freeze frames that point out exactly where the alien has been spotted over the years. Supposedly he's in every episode, and though I can't verify that, he certainly showed in in these 30+, so he very may well be there.
Check out the gallery for yourself below, and if you've spotted the alien in a place not listed here, send me a screenshot with proof!































Tell us what's wrong with this post? How could we improve it? :)
Let us improve this post!