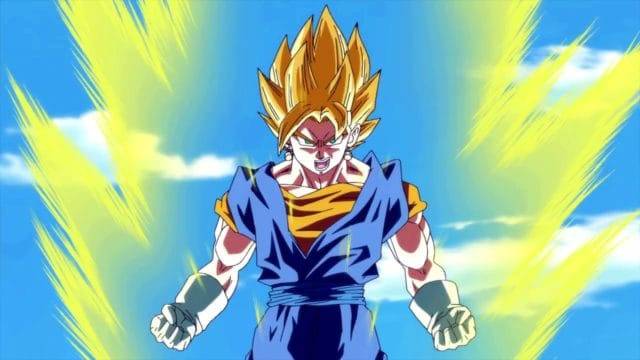 This has been done at least once before and it tanked, HARD. Part of the problem was that the director, like so many others, had their own vision for the film and went with it while using only a few critical points from the actual source. That's the biggest problem with any movie that's adapted from a book, a comic, or anything else, the source material is not followed closely enough, or it's followed too closely. There has to be a healthy balance that is struck in order to make the film flow the way it needs to. Otherwise you get a giant mess, you know, like the last [easyazon_link identifier="B00F9IB1M4″ locale="US" tag="tvovermind00a-20″]Dragonball Z[/easyazon_link] movie.
That's right, I said it.
So here are just a few suggestions for another movie going forward. Obviously it would be a reboot.
Plot
Keep it simple. Involve Vegeta to start with and don't get too bogged down with bad guys at first. Explore the relationship between Goku and Piccolo, and then end the film with Piccolo saving Gohan, Goku's son. Basically it would be a story of how Goku and Piccolo were enemies at first but became allies at one point and time.
Director – James Cameron
Give this film to someone that knows how to do scifi. The effects would be top notch and the story would be something worthy of Dragonball Z finally. Really, no offense to James Wong, the director of the last Dragonball Z, but Cameron is well-versed in sci-fi and could make this film pop in a way that could at least get it the kind of attention it needs.
Goku – Sean Faris
Three words, Never Back Down. He and Djimon Honsou created a film that was a lot more powerful than it got credit for and didn't receive enough attention. He's proven he's got the moves and can learn whatever he needs to in order to make the movie work.
Piccolo – Idris Elba
Piccolo needs to be played by someone that's capable of being dead serious, and Elba is more than able to perform this type of role. It might even be redemptive to put him in this type of movie after the fiasco that was the Dark Tower. He was great, but the movie around him was crumbling faster than the tower.
Vegeta – Tom Hardy
You need someone muscular but also someone that can play a bit of a jerk. That's something Hardy knows how to do very well. Just take a look at Bronson, that alone should convince you.
Chi Chi – Ziyi Yang
If you don't recall the name then look her up on Crouching Tiger, Hidden Dragon and a few other martial arts films. You'll recall just who she is then. Goku needs a wife if he's going to have a son, and Chi Chi is a rather important part of the story anyway.
He's got the youthful look and the right kind of attitude for the role. As a young Gohan, son of Goku, he could pull off this role fairly easily.
This movie could be something great if it was done right. With Cameron at the wheel there's no doubt it would be a movie worthy of the cartoon finally.
Tell us what's wrong with this post? How could we improve it? :)
Let us improve this post!