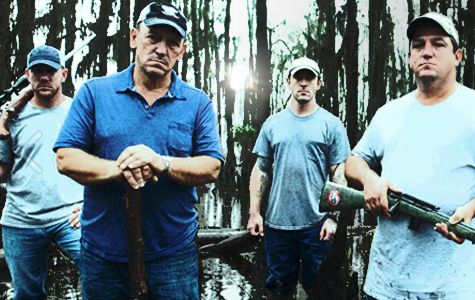 As we gear up for another episode of Swamp People tonight on The History Channel, here's what viewers can expect. Chase's rocky start leaves him in a position where he must redeem himself and get back into his father's good graces; Daniel sets a catch quota for his family; Jay Paul and Tommy jump a levee into new territory; and Will breaks down in the blazing heat.
For those of you that don't know, Swamp People is a reality series following Cajuns from the swamplands of Louisiana during the 30-day alligator-hunting season. The show is already in its 8th season and has a huge following. We're talking over 2 million fans on Facebook and counting following. So this isn't exactly a small, off the radar show. This is staple of The History Channel up there with The Curse of Oak Island.
But I do have a question. How does the cast of Swamp People like being referred to as Swamp People? Isn't that kind of primitive. It makes me think that they are these brute savages who live in muddy shacks by the water and hunt to survive.
In reality these are just alligator hunters who have homes and this is their job. Then again the show probably wouldn't be as possible with the title "Alligator Season" or "Alligator Hunters." Actually those titles aren't that bad. I feel like sometimes these guys go home and are like "why do they have to call us Swamp People" before they step into bed and read their Tolstoy.
I'm convinced these guys are all academics putting on a show. Maybe I'm wrong but how awesome would that be? Remember finding out the truth about Duck Dynasty? You never know.
The swamp can be a dangerous place. Relive the top 10 most dangerous moments of #SwampPeople tonight at 8/7c. pic.twitter.com/KXE1SW7UPH

– Swamp People (@SwampPeople) February 16, 2017
Tell us what's wrong with this post? How could we improve it? :)
Let us improve this post!