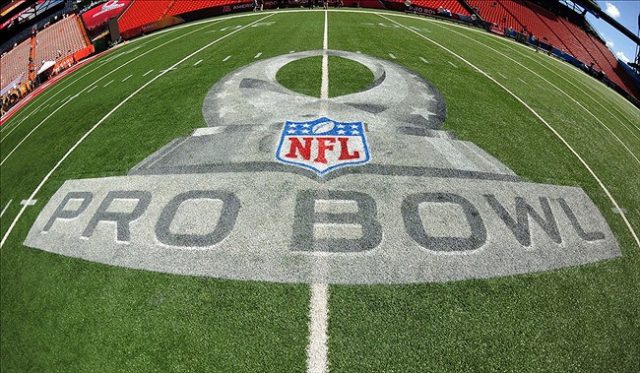 At least the game isn't in Hawaii this year right? If you're looking for something to watch tonight other than the SAG awards on TBS, the NFL Pro-Bowl is a decent alternative choice. Although the game itself is considered the worst "All-Star" game among the biggest professional sports (NBA, MLB, NHL) it still draws views. The details of the game are as follows: It will be played at Camping World Stadium, Orlando, Florida at 8pm EST and air on ESPN.
So what's to expect in tonight's game? Considering how low the ratings have been the past few years the NFL decided to go back to an old format this year. The teams this year will be split up based on conference. Other than that there's probably not much difference. Like the NBA all-star game the Pro Bowl is expected to be a shoot out every year. Both teams are expected to run up the score board since defenses aren't really playing at max capacity.
This is probably the reason that the game consistently gets low ratings. The intensity level is always lower despite the game's finest players being in it. Realistically there's no incentive for these players to go all out and risk injury. An unwritten rule of the game is that defensive players avoid tackling hard to prevent their colleagues from injury. So why would audiences care? Exactly. As far as players being featured in the game:
The AFC will be leading its team with Demaryius Thomas, DeMarco Murray, Melvin Gordon and Andy Dalton on offense.
The NFC will featured Dez Bryant, Odell Beckham Jr. and Larry Fitzgerald at receiver. NFC quarterbacks include Dak Prescott and Drew Brees.
Like I said, expect a ton of offense but not much else. Most of these guys are just enjoying their free trip to Florida after a grueling season. Can you blame them?