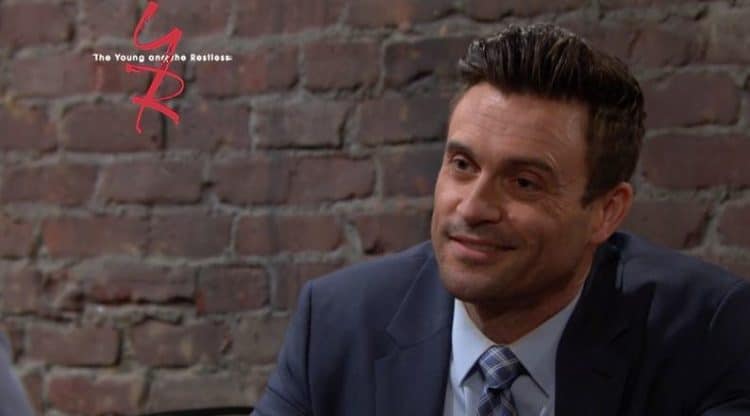 Young and the Restless fans are getting so tired of Summer's stuff. She spent the week trying so hard to make sure her mother's boyfriend was with her rather than with her mother, and she is working to seduce him to get what she wants and be there for him when he's ready to be with her. We are all amazing that Phyllis took Billy back, and some fans love it. We want to see her take things a little further with Jack, dial them back with Nick, and get out of everyone's life as a problem. We also want to see Kyle continue to confuse Summer, which seems to be the game he is throwing back at her after everything else that's been going down. We are amazed that things work out like this, and we are totally happy with them in our own minds. But that's not the big point.
We see that Billy isn't giving up his CEO position at work, Jack made big decisions, Victor called a truce, Sharon and Nikki got into it — again — and Nick is still giving in to the temptation that is Phyllis. It's all a mess, and they all have a choice to make. Meanwhile, a family has been torn apart after an accident. Devon lost his wife and baby, he blames Lily, who turned herself in for running the red light. Cane will do anything he can to protect his wife, and she will do anything to make things right with her brother. It's a mess, and they aren't sure they can all handle things the way they are going. It's been an ugly situation, and we think it will only get uglier as time goes on. It's not a good situation for any of them.
What's Happening on the Young and the Restless
Another beautiful scene with Mattie and Lily this time Love the growth and strength of #Lane and the #Ashby fam that @malyoung is writing After all the hurt and pain its wonderful to see how far #Lane and their fam have come So inspirational #YR :)

— Lane Fans(@WeLoveLane) (@WeLoveLane) August 10, 2018
One thing we are struggling with right now is watching as Cane is so upset and Lily is so hurt and Mattie is so worried about her mother. Things are turning around and this family is finally finding the happiness with one another they are looking for. They've been looking for this for a while, and they've got it. It means that Lily might go to jail, and they might lose her. But they finally got what they wanted in terms of what they need to do to find the happiness they've always wanted to have. It's been beautiful in the moment, and that's what it is.
What's Next on the Young and the Restless
Next week on #YR, a new face has surfaced to heat things up in Genoa City. You won't want to miss it! 🔥 pic.twitter.com/ogfiIv46da

— Young and Restless (@YandR_CBS) August 10, 2018
And things will take a serious turn this week. As the potential for her to go to jail for a very long time is brought to her attention, Lily risks losing her entire family for a very long time. Cane is not going to allow this to happen. He wants his wife to go on the run, and she's not doing this. She's not doing this because she wants to go to jail or lose her family, but she can't go on the run because it means she will never be forgiven in the eyes of her brother. In her mind, she has to lose her spouse and kids to be considered forgiven, and that's the only way to show him that she truly didn't mean this. Of course, we think that deep down Devon doesn't want his sister to feel the same way that he feels about losing his family, but his grief has clouded his judgment in a way that doesn't make much of a difference to him.
Things just aren't going to go well, and he's not going to be able to focus on his own life until some sort of reality gets into his life. There's a lot that might happen now, and we are heartbroken that this is all happening. Sharon and Victoria are going to have some issues, too. But we know that Sharon has issues with all the people in her boyfriend's family. She's never going to get over this.
Stay tuned for more Young and the Restless and be sure to check out TVOvermind daily for the latest Young and the Restless spoilers, news, and updates.