First Bad Episode: A Bump in the Road or a Sign of Things to Come?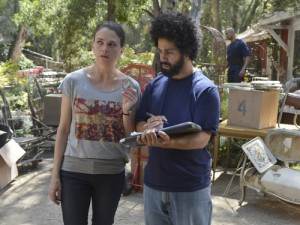 Every show has its growing pains, and a bad episode early on doesn't necessarily spell doom for a series. However, in the case of Bunheads, its first bad episode, "Better Luck Next Year!", has left me feeling less confident about the show's potential to truly blossom.
Michelle's Journey: The Saving Grace of the Episode
While I wouldn't call "Better Luck Next Year!" awful, it did have its fair share of issues. The episode's saving grace was the focus on Michelle, played by the magnetic Sutton Foster. In just 42 minutes, Foster showcased her range of talents, from musical prowess to physical comedy, and delivered emotional beats that kept her character grounded in reality. The continual nightmares about her botched audition in the pilot and her conversation with Truly served as reminders that Michelle is a wounded, vulnerable character in desperate need of a new direction in life.
Underdeveloped Characters and Storylines: A Cause for Concern
Unfortunately, the rest of "Better Luck Next Year!" was a bit of a mess. The absence of Melanie and Ginny in the episode was hardly noticeable, which is troubling considering they are supposed to be main characters. The show has given all four young dancers some shading, but it seems to focus primarily on Boo (and sometimes Sasha), leaving Melanie and Ginny feeling like filler characters. With Michelle taking up the bulk of the show, having four girls in the mix makes the side plots feel overstuffed. It would be better to shift Melanie and Ginny into the background if they're not going to be given equal attention.
Fanny's Character: From High-Strung Perfectionist to Sour Shrew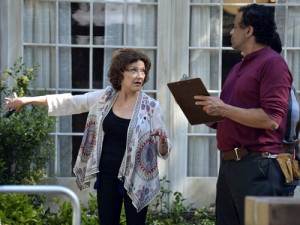 Fanny, played by Kelly Bishop, has been increasingly difficult to like. While it's true that not every character needs to be likable for a show to be good, Fanny's transformation from a high-strung perfectionist to a sour shrew spitting acid at anyone who walks by is a bit much. Her constant passive aggression towards Michelle is grating, especially considering Michelle has done nothing but help Fanny since her arrival.
Supporting Cast: In Need of More Depth and Variation
The deeper supporting cast of Bunheads also suffers from a lack of depth and variation. Boo's mom, for example, reads too much like Michelle in her scene, and the couple that owns the bar are cliched stoner/hippie/surfer space cases. The show's quirky small town setting has the potential for interesting and unique characters, but so far, it hasn't even scratched the surface.
Can Bunheads Overcome Its Flaws and Reach Its Potential?
I like Bunheads and believe there's a potentially tremendous show lurking beneath its flaws. However, "Better Luck Next Year!" highlighted many of the issues the show currently faces. Aside from Michelle, the show feels underwritten, and I can't help but wish the premise had been pared down to a more manageable level. By the end of the season, it's possible that Bunheads could find its footing, fix its tonal problems, and flesh out its world, resulting in a sublime finish. But for now, the show has a long way to go before becoming the show it could be. Like Michelle, Bunheads still feels directionless and is just one small puff away from falling apart like Truly.
Thoughts, Quotes, & Observations from 'Better Luck Next Year!'
-"I don't have enough inside for all this to go in."
-"I'm being robbed in reverse."
-"Hooray for edamame."
-"Boy, the beard made him seem so kind. Like Lincoln."
-"We're open seven days a week. Who made that decision?"
-"So, no one wants to do me or your floors."
-"Can't tell how horny they are, but I'll find out when I get there."
-"For some reason, I'm not as hot in California."
-Great moment: Boo opening the fridge to find the cake.
-Another negative: the couple that own the bar are one-dimensional cliches.
-Great non-dialogue scene: Michelle looking through the photos of Fanny in the studio.
-Among the references tonight: The Godfather, David Copperfield (the person), Abraham Lincoln, Game of Thrones, Contempo Casuals, Nurse Jackie, Jason Priestley, and The Carol Burnett Show.
-Next week on Bunheads: Michelle helps Fanny with her finances, but she inadvertently threatens the Spring Flower Festival in the process, while Boo gets closer to a bartender at her new job.
Tell us what's wrong with this post? How could we improve it? :)
Let us improve this post!