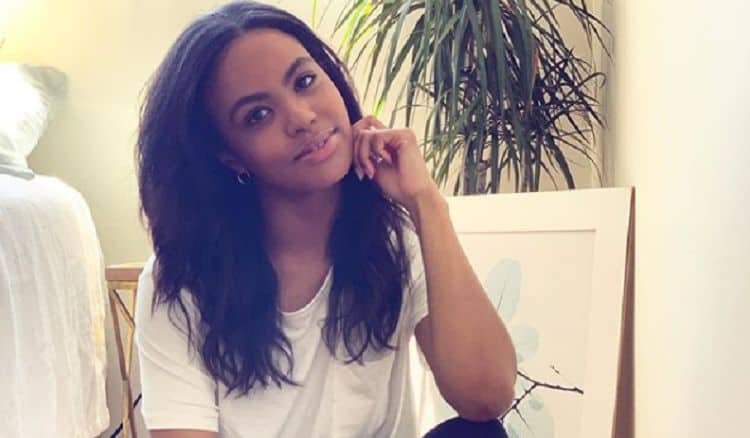 Britt Stewart has been dancing for almost all of her life, and she has officially danced her way into our hearts. Britt joined the cast of Dancing with the Stars back in 2016, and it didn't take long for it to become clear that she was meant to be a star. After several years of dancing with the show, Britt has finally gotten her time to shine. It was recently announced that Stewart had been made the first black woman pro in Dancing with The Stars history. This honor not only makes her a huge part of the show's history, but it also gives her a chance to share her talent with the world like never before. Keep reading for 10 things you didn't know about Britt Stewart.
1. She Was In High School Musical
Even before her work with Dancing with the Stars, Britt already had a very impressive resume. She got the chance to work with one of the biggest names in the entertainment industry: Disney. Britt appeared as a dancer in all three High School Musical films. Being part of the High School Musical franchise was a life changing experience for Britt. There is currently talked of a fourth installment, though she hasn't mentioned whether or not she'll be a part of it.
2. She Started Dancing At Age 3
Britt developed an interest in dancing at a very young age. She enrolled in her first dance class at a local studio when she was only 3-years-old. Although she was nearly a baby at the time, it was evident that she has a special level of talent. She eventually went on to continue her training at Denver School of the Arts.
3. She Studied At Loyola Marymount
Britt was born and raised in Colorado, but she knew in order to take her dancing career to the next level she needed to move to a major city. She relocated to Los Angeles to enroll in Loyola Marymount University's dance program where she studied modern dance and ballet. Britt decided to leave school during her second semester to film High School Musical 3.
4. She's Been On Several TV Shows
In addition to Dancing with the Stars and High School musical, Britt has gotten several chances to show off her movies on TV. According to her website, she has appeared as a dancer in several popular TV shows including Grey's Anatomy, Gilmore Girls, and Bunheads.
5. She Performed At The Super Bowl
Getting the chance to perform at the Super Bowl is something that almost every entertainer dreams of, and it's something Britt Stewart can say she's already done. Britt was a dancer with Katy Perry for several years and during that time she got the chance to perform at the Super Bowl.
6. She Teaches Online Dance Classes
Her own performances aren't the only thing Britt is passionate about, she also wants to help the next generation of dancers hone their talents and reach their dreams. She is a choreographer who teaches at Ballroom for Studio School. Due to COVID she is also currently teaching online dance lessons.
7. She's Family Oriented
Pursuing a career in dance isn't easy. Britt has had to dedicated years of her life to perfecting her craft and she's had to make a lot of sacrifices in the process. She is lucky that she's always had the support of her family. She has close relationships with her parents and sister and she often shares photos of them on social media.
8. She Went To School With Tony Testa
Like Britt, Tony Testa is another dancer who has made a name for himself in the entertainment industry. He is a well-known choreographer who has worked on movies like The Greatest Showman. Britt and Tony are actually old friends who went to dance school together. She says, "We were each other's first dance partners. I was nine when I first met Tony. We danced together until he graduated high school."
9. She Began Her Professional Career At Just 12
Most 12-year-olds are probably thinking about middle school dances and homework. But when Brit was 12 she was starting her professional dance career. She started her career with TapKids which is a touring tap dance company. Around that time, she also appeared in a commercial for KMart.
10. She's Performed With Rihanna
Getting the chance to be on stage with someone as big as Rihanna is something that very few dancers get to accomplish. The competition among professional dancers can be fierce and the spots are always limited. Britt has been able to perform alongside Rihanna and other major industry names including Selena Gomez, Demi Lovato, and the legendary Janet Jackson.
Tell us what's wrong with this post? How could we improve it? :)
Let us improve this post!