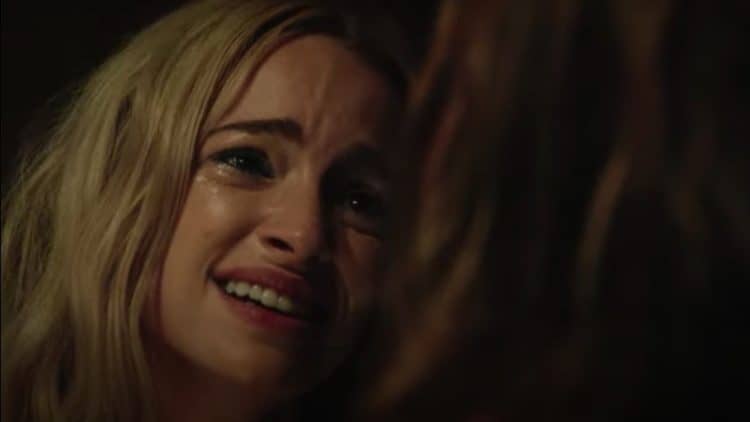 Brianne Howey's career is a great example of what hard work and dedication can do. After being in the industry for more than a decade, she has recently gotten to a place in her career where major opportunities are really rolling in. As one of the stars of the new Netflix series Ginny & Georgia, Brianne has been given the opportunity to share her talents with millions of viewers across the world. While the series isn't her first time with a main role, it could end up serving as a big break for her. If you've seen Brianne's work before, then you probably completely understand why she deserves the shine she's getting. If you're not familiar with her just yet, you're in for a real treat. Keep reading for 10 things you didn't know about Brianne Howey.
1. She Wanted To Be A Flight Attendant
When Brianne was younger, becoming an actress wasn't even on her radar. Instead, she wanted a career in a completely different field. Her original goal was to become a flight attendant, but life clearly had other plans. Once she discovered acting, she knew there was no turning back.
2. She Got Into Theater In High School
There are lots of actors who have wanted to act from the moment they could talk. Brianne's journey is a little bit different though. She is what some would consider a late bloomer because she didn't get involved with acting until she got involved with an improv group in high school.
3. She Travels Often
Brianne's dream of becoming a flight attendant didn't come true, but her dream to travel the world certainly has. Thanks to her job as an actress, she has gotten to visit all sorts of different places. Some of the countries she's been to include Italy, Australia, and Portugal.
4. She Is All About Social Justice
Brianne certainly isn't afraid to speak her mind, and she has used her platform as a way to raise awareness to the things that are important to her. She is a strong supporter of the fight to end racism and she has also shown her support for LGBTQ and women's rights. She also has a link in her bio for an organization called DonorsChoose which is dedicated to helping teachers get the resources they need to do their jobs effectively.
5. She Studied AT NYU
After falling in love with acting in high school, Brianne decided that she wanted to do everything she could to take her talents to the next level. She attended New York University's Tisch School of the Arts where she studied theater. In addition to getting an education, she also started booking professional jobs during this time.
6. She Spends A Lot Of Time Outdoors
Brianne might be all about lights, camera, and action when she's at work, but in her free time it's the simple things she enjoys the most. She loves being out in nature and she always appreciates the beauty of her surrounding. She has an adventurous spirit and she's always down to explore and make the most of her time outdoors.
7. She Is In A Relationship
As Brianne's start continues to rise, you can bet that the number of people in her DMs continues to rise as well. After all, who wouldn't want to shoot their shot with a talented and beautiful actress? Sadly for those hopefuls, Brianna is in a happy relationship with a man named Matt Ziering. Matt is very supportive of Brianne and her career although he doesn't work in the entertainment industry himself.
8. She Likes Poetry
As a true creative person, not only does Brianne like to make art, but she also loves to consume it. She spends a lot of time reading and poetry seems to be one of her favorites. On occasion, she has even shared pictures on Instagram of some of of her favorite poems.
9. She Loves Learning New Things
Once people reach their goals, it can become very easy for complacency to set it. Brianne has never allowed that to happen to her, though. She is always looking for a challenge and she loves the opportunity to learn new things. This type of curiosity has served her well during her career and it will continue to be a driving factor in her growth.
10. She Is Family Oriented
From what we can tell, Brianne doesn't have any children, but family is still one of her top priorities. She comes from a very close knit family and she has four younger siblings. Although her schedule has been pretty hectic lately, she loves hanging with her family whenever she gets the chance.