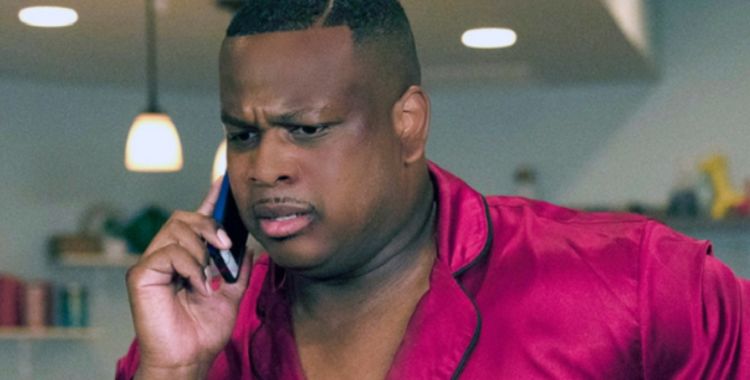 Becoming a professional actor isn't as fun and glamorous as it may look from the outside. If there's anyone who knows this, it's Brian Jordan Jr. His journey hasn't been easy, but it's certainly been worth it. In 2019, he got a life-changing opportunity when he earned a main role in the series Sistas. The show has given him a large platform to share his talent, and people love seeing him work. His work on the show will likely open the door for more opportunities in the future. Brian's ever-growing fan base is excited to be along for the ride and they're hoping the future has great things in store for him. Continue reading for 10 things you didn't know about Brian Jordan Jr.
1. He's A Louisiana Native
Brian was born and raised in Baton Rouge, Louisiana and he is very proud of his southern roots. In addition to making him the person he is today, Louisiana is also the place where he first fell in love with acting. At the moment, however, he is living in Atlanta.
2. He Studied At NYU
By the time Brian was in high school, he knew that he wanted to seriously focus on acting. After graduation, he went on to study at Southeastern Louisiana University. He then enrolled in grad school at New York University's Tisch School of the Arts, but he decided to leave early.
3. He Loves To Cook
For some people, spending time in the kitchen can be dreadful. Brian, however, feels the exact opposite. He really enjoys cooking and he's also really good at it. He loves sharing pictures and videos of the food he makes and his followers really seem to enjoy them. Don't be surprised if you see him pop up with his own cooking show someday.
4. He's A Musician
Acting isn't the only way Brian likes to let his creative side show. Music is another one of his favorite creative outlets. In the summer of 2021, he released a single called "F**k Wit Yaself". The song is currently available on all major streaming platforms. It's unclear if or when he plans to release an album.
5. Sistas Is His First TV Role
If it seemed like Brian popped out of nowhere when he was cast in Sistas, it's because he kind of did. Prior to Sistas, Brian had done one TV movie and one feature film. Even though he doesn't have a ton of on-screen experience, you'd never be able to tell when you see his work.
6. He Wanted To Be A Broadway Star
Brian is becoming a TV star, but his original plan was to work on the stage. While talking to Hollywood Soapbox, Brian said, " I left grad school. I did not finish. I left to attempt to have a Broadway career. I thought I was going to be a star. I realized that theater was a pile of work — and I loved it — but I wanted to have a wider reach in being able to exercise my talents more." Things may not have gone the way Brian planned, but they still turned out great.
7. He's Worked With Kenya Moore
Brian doesn't have any reality TV experience, but he has an interesting connection to one of TV's most popular reality shows – The Real Housewives of Atlanta. n 2013, Brian was in the music video for Kenya Moore's song "Gone with the Wind Fabulous". The video now has more than 783,000 views on YouTube.
8. He Believes In The Importance Of LGBTQ+ Representation
There are some actors out there who would refuse to play a gay character, but Brian welcomed the opportunity to help show LGBTQ+ people in a different light with his role in Sistas. Brian told Wabe, "I do believe that there is something to be said for a character like Maurice living on television and being able to be a star of a television show and not just a reoccurring auxiliary to a character. Even though I'm not that [gay], I'm so honored to be able to represent and be a part of making the change and helping people to be seen who haven't felt seen before. "
9. He Has A Great Sense Of Style
The fashion and entertainment industries have been closely connected for decades. Brian is a very stylish guy he loves being able to share his personality through his clothing. He isn't shy about trying different colors and patterns, but no matter what he wears he can always pull it off.
10. He Loves To Stay Active
Brian is serious when it comes to taking good care of his body. Exercise is part of his regular routine and he loves to hard in the gym. On top of the benefits, it has for his physical health, working out is a great way for Brian to release stress and keep his mind right.