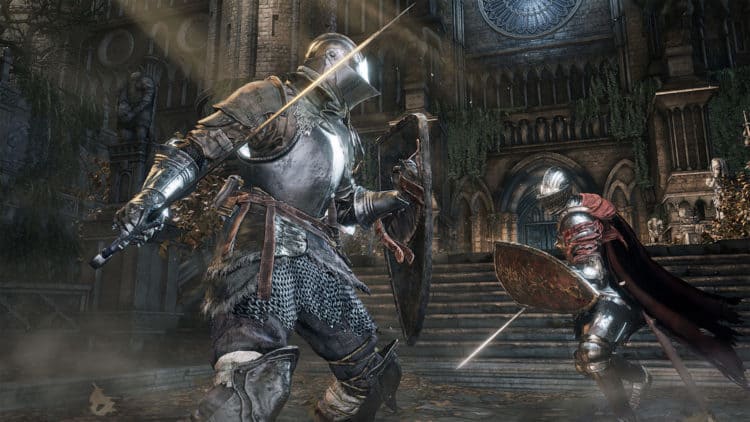 When Dark Souls came out in 2011, it received such great reviews that two sequels, Dark Souls II and III, followed it. Dark Souls 3 was the conclusion to the Souls series, and it was a commercial and critical success. The action RPG followed the same premise of its predecessors, where players explored areas and fought off enemies using various weapons. This is easier said than done, especially since the bosses in Dark Souls 3 are more evolved compared to enemies from the previous games. Among all those insane bosses, here are the top five bosses, ranked from least hard to most difficult to beat, in Dark Souls 3.
Abyss Watchers
These guys can be quite a pain, especially if you don't pay attention to the battle flow. At first, you'll only have one Abyss Watcher to contend with. You'll soon find a couple more Abyss Watchers coming in as the fight goes on. One of those Watchers will be attacking you continuously, but the other one will actually focus on other Abyss Watchers. While it may seem like this Watcher is an ally, you still should keep an eye out because it can still attack you.
Pontiff Sulyvahn
There's only one way to get past this boss' wide sweeping attacks. You'll have to perform roll maneuvers to avoid his attacks, and avoidance will be your best weapon against this difficult boss. However before you know it, Pontiff Sulyvahn will summon a clone of himself to give you another boss to worry about. Two Pontiffs are more than some of us could ever handle.
Lothric, Younger Prince
Some might say that the entire duo should be mentioned here, but Lothric has the upper hand with a specific skill. It's worth mentioning, though, that Lothric and Lorian are difficult to beat. Lorian can teleport, so it's difficult to dodge him completely. In the second phase of the battle, you'll have to contend with melee attacks and magic spells from both brothers. The worst part of it all is the fact that Lothric can revive Lorian if you don't kill him first.
Soul of Cinder
With two life bars for his health, it only means that Soul of Cinder is double trouble. Even though it's not on the top of this list, Soul of Cinder does have an endless number of attacks it can use against you. In addition to these attack patterns, Soul of Cinder also has quite a few weapons that he employs, and they're all pretty powerful.
Nameless King
Its name alone is intimidating, and we've ranked the Nameless King as toughest boss to beat on Dark Souls 3. This boss is incredibly fast and his attacks are so varied that they're hard to predict. What's more, the Nameless King actually rides a dragon that you'll have to take down as well. You might find it easy to do, but it only leads you face to face with the King. There are so many ways this King can cause you damage, and none of them are easy to dodge at all.