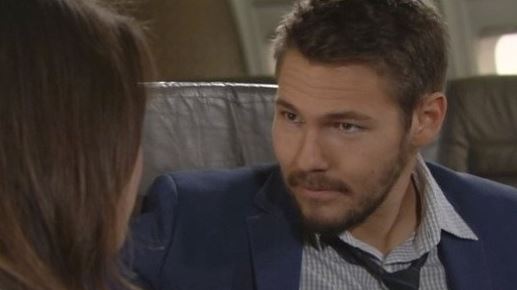 The Bold and the Beautiful spoilers tell us that Liam is absolutely going to find out that his father slept with his wife, and we have no idea what might happen. We hear that he is going to punch his dad right in the face. And we don't even blame him. He certainly won't punch his wife in the face, but we do think he is going to be more than a little bit unhappy with her. We've been hearing for a while that he is going to end up going back to someone else. When Hope comes home, he won't be able to resist her.
But his wife is pregnant, and we are going to learn that the baby she is carrying is his. This is something he will worry about, but they will find out for certain that he is the father of this baby. Will that help them mend their marriage? Liam will very likely never want to see or speak to his father again, but will he want to try and work things out with his wife so that they can be a family with their new baby?
We don't know. We don't have a clue if he will work this out and try and make it right. Will it make him want to at least try and it will fail? Will it work? Will they have a baby and be a family? He has to want to be a better father to his baby than his own father is to him, after all.