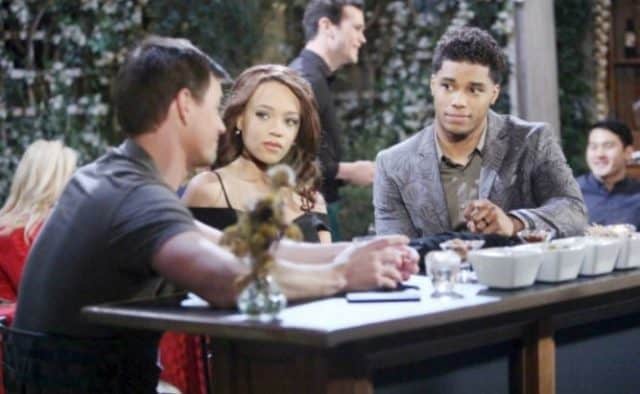 The Bold and the Beautiful spoilers have everyone in Australia for the big wedding. It's been a long time coming. Liam and Steffy were supposed to wed a long time ago, but it didn't happen. She ended up leaving him and marrying Wyatt when Quinn overstepped her boundaries and made some pretty horrific decisions after Liam lost his memory. It was ugly, and things have come back around since then. Now they are in Australia to get married, but we have a good reason to believe this is a marriage that might not last. After all, neither of them can ever get their lives in order enough to make it work.
In the meantime, let's focus on the fact that Thomas brought Sally as his date to the wedding. He was very happy to see her when she appeared, and now they are together. No one is very happy that she's present, but that's not really the point of the day. It turns out that as much as Sally and Steffy don't get along, Steffy doesn't care much right now since it is her wedding day and she has far better things to do than worry about a girl she's not friendly with.
On the other hand, there might be just a bit of drama back in LA. It turns out that Wyatt is not quite over his ex, and he knows she's getting married to his half-brother. His own mother is at the wedding to watch them exchange their vows, and it's been the kind of day that makes him want to drink. So, he has a drink. Then he has another, and he follows that one up with another. He is going to get good and drunk, and we have a feeling he is going to call and try and ruin this wedding or he is going to end up in some sort of awful accident that causes half the guests of the wedding to pack up and leave. Oh, and did we mention we hear someone is going to find out she could, maybe, potentially be pregnant? We wonder who.