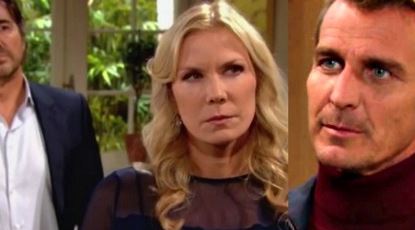 The Bold and the Beautiful fans aren't going to want to miss what happens Monday. It turns out that things are going to turn around for Ridge and Thorne — well, at least they are turning around for Ridge. He's feeling very good and very happy with his life right now, as he should since he did kind of win the girl and get to marry her. He seems pretty happy where he is right now, so he is making it a point to spend a bit of extra time giving into his brother.
He's going to give his brother something very important. It's a family heirloom, and we have to suspect it must come from Stephanie since she is the true mother of both of them. We don't know what it is or what it means or how it will work, but we do know there is nothing stopping Ridge. And we also have no idea how Thorne will react to this.
We suspect, however, that it might just catch him off guard. It might do this because he doesn't' want his family to know that he is still plotting against everyone. There's not a lot that he can to right now to get over the fact his brother got to marry the girl, but there does seem to be a lot he can to about that. Maybe, however, he can focus on getting his own life together and being a bit nicer than he's been to his brother lately.