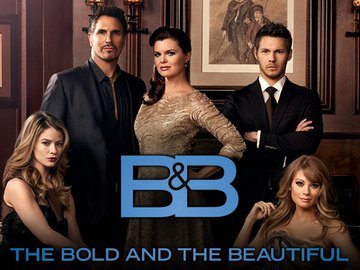 The Bold and the Beautiful has fans on the edge of their seats. Sally Spectra had no plan a week ago, but it turns out she did have a plan. She just decided she wasn't willing to share with anyone the many things she had going on in her mind. She's got some serious business to contend with, and the world was shocked when she released her first line as the new head of Spectra Fashions. Now she's waiting to see if the critics have anything good to say about her work. Will she fail miserably as everyone in the Forrester family is hoping? Or will she end up knocking it out of the park and completely owning her business in the best possible manner?
Bill is working hard to pick up some real estate for investment purposes, and it's not all going his way. He's not entirely happy with the outcome at the moment, and he's working hard to ensure he can get things done his way. He is meeting with one of his associates to see how the acquisition is going, and he's not going to be very happy with what he learns. It seems someone is working very hard to ensure he's not going to get what he wants, which is going to put Bill on edge. Bill on edge is not a good thing, and no one is going to win when this fight goes down.
It's looking like things are all going a bit awry for some, but Sally Spectra is the one who is taking it with the most ease. She's nervous about the reviews she's waiting on today, but she's also going to strike back if they're not good. She's not too worried about the things other people have to say. She's got some stuff in her own world going on, and she's going to find out someone else is going to try and take her down. She's not finished just yet, even if the reviews are bad. In fact, we have a feeling that will only make her work harder to reach success.