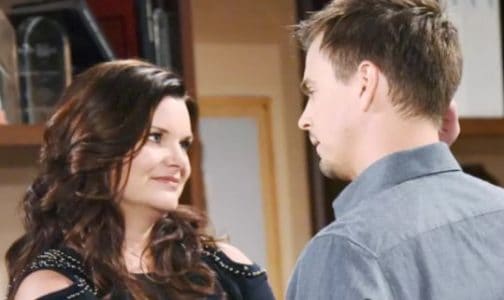 The Bold and the Beautiful fans get to see some major drama go down today. It turns out that Wyatt and Katie have decided they want to work on things and go public with their relationship. After a series of very unfortunate misunderstandings — the backbone of soap operas — it turns out these two have a big problem to face in their lives. They have to sit back and get their lives together, and they're working on it. They want to be together, so it's working out well for them.
However, we are going to find a new situation at play. Now that they are ready and willing to go public with things as they become serious, they have to tell Bill all about it. He's in a place that's not amazing as it is, and they're going to do nothing short of crush him with this news. He won't love it, he won't stand for it, and he won't be happy about it.
They're going to face him today to tell him their secret. They've been spending their time together for months, and it's really not much of Bill's business. However, he is about to receive a blow when he realizes that he's going to find his son and his ex-wife — his son's long-time stepmother — are sleeping together. We can't decide if in his current state he won't even care, or if his current state will turn this into a personal problem he can barely handle. It will, however, be amazing.