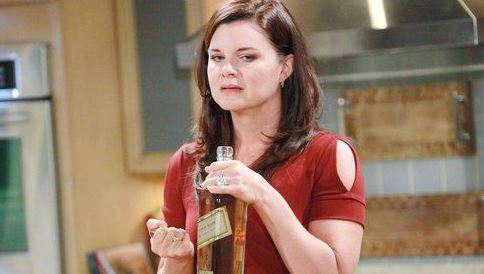 The Bold and the Beautiful fans are not amused watching as Brooke and Katie both seem to support what Hope is doing. They are helping her get ready for her wedding day by offering her all the support that they think she needs and wants on this day, and we can assume this will not make things easier on Wyatt. He's been feeling very guilty as he has worked to keep this secret he's been carrying from this brother. Bill used him, lied to him, and used him as a tool to get Liam to choose a future with Hope rather than a reconciliation with his current wife, Steffy. And pregnant Steffy is crushed and upset by all of this. But that is not what has Wyatt the most upset. He's been keeping this to himself because Katie asked him to do so. She asked him to keep this to himself and strike a deal with Bill.
And now she's supporting Hope when she knows full well that Wyatt wants to make things right with his brother and get him to change his mind about the way things are going. He's feeling guilty about all this, and she's supporting the Hope. This will not work out with Wyatt in his mind. She might argue that she feels she needs to be there for the daughter of her sister, but he simply will not see it the same way. He will see it as her working so hard to get what she wants while he stands around and suffers through this choice despite wanting nothing to do with it.
And now things might turn a little complicated for them. Wyatt might see this and make the decision to speak up about what is going on, and we hope he does. After all, he's not happy with Katie. He might feel she's using him and manipulating him the same way in which his father did, and that will only serve to crush him in the same way that it crushed him when Bill did the same thing to him.
Stay tuned for more The Bold and the Beautiful and be sure to check out TVOvermind daily for the latest The Bold and the Beautiful spoilers, news, and updates.