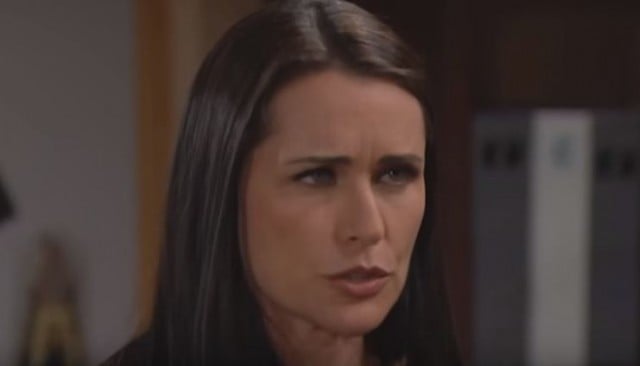 We saw on Tuesday that there was a moment in which Bill, Brooke and Katie were all in the same office together, and it was clearly uncomfortable for Brooke and Bill. However, Katie remained as ignorant of the situation as she has seemed from the start. On Wednesdays' episode of The Bold and the Beautiful, we see situations become a bit more uncomfortable for everyone in the office as they become more and more involved in one of the most dramatic love triangles we've seen in a while. It's all so innocent, yet so not innocent. With the kiss that they shared, with Bill and his fantasies involving Brooke and with Brooke wanting nothing more than to repair her relationship with her sister, we have more questions about this one than answers. While we have no doubt Katie will find these two in a compromising position sooner rather than later, we also want to know how they will get out of that one. When will it happen? Katie cannot remain in the dark forever about this one.
Meanwhile, Wednesday will be as sinful as ever as we see more of the Zende, Nicole, Sasha triangle. We know that Nicole is jealous of them and the time they spent together on their photo shoot recently. She shouldn't be, because what real friend is jealous of her friend, but it could be the pregnancy hormones. Or it could be that she has every bit of knowledge that Sasha is not her real friend. We know that they are half-sisters, even though Nicole still has no idea. Sasha is only waiting for the right time to spill that little piece of information about her relationship with Julius, but for right now she is using her adoption as a way to become closer than ever to Zende, whom she is still trying to pit against Nicole. On Wednesday, we will see her spend more time than ever trying to convince him that Nicole is not who she says she is and that she is deliberately trying to hurt Sasha. She will play innocent and claim that she has no idea why she would try to hurt her, because that's what is going to make Zende more likely to want to spend time with her and be with her.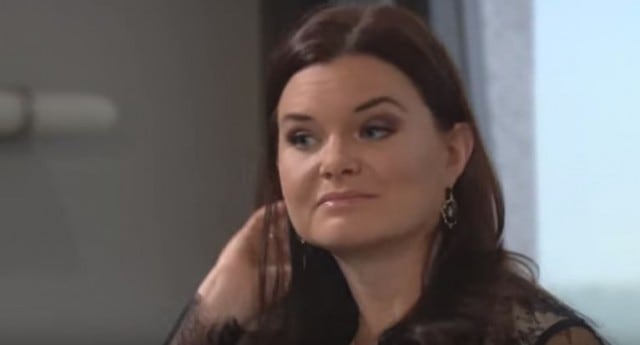 However, it's not going to work out for Nicole as we hear rumors that later this week Zende is going to tell her that he simply cannot handle this kind of drama with Nicole anymore. She promised them on Tuesday she would go back to Rick and ask for their jobs back, but we know she's not and we know that she's going to continue to do whatever she can to keep these two apart. She's got an intense hatred for Sasha going on at the moment, and it's not something she's proud of by any means. She's still looking for a way to make sure that her relationships are intact, and it's not going to work for her with her secret half-sister plotting against her.
Liam and Steffy and Wyatt bring to us our third love triangle of the day Wednesday. Liam quit his job. Steffy kissed him, and Wyatt told Liam he's a moron and then tried to get rid of his mother. Sources say that something will go down between Quinn and Liam either Wednesday or Thursday, and we think that it's going to be quite dramatic in every sense of the word. Liam wants to leave because he feels as if Steffy cheated, and she has no idea what he is trying to do to them and why he is doing it. She thinks he's going to find Ivy and hook up with her, but she's wrong. Wyatt, however, will continue to play the knight and shining armor for Steffy in hopes that she will go ahead and fall in love with him. He might have pretended that he thinks Liam is making the wrong choice, but he's glad Liam is leaving. All Wyatt wants is Steffy and he wants to come out on top of his brother to win her love. If only Steffy would hurry up and realize that he is using her and playing her; he is not a real friend.
Photo Credit – YouTube
Tell us what's wrong with this post? How could we improve it? :)
Let us improve this post!