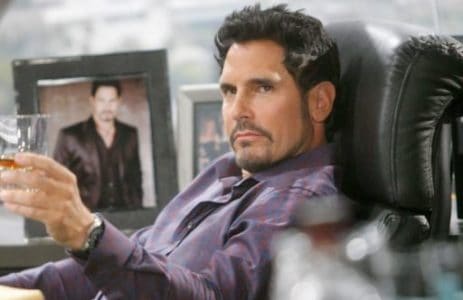 The Bold and the Beautiful is certainly taking on a very interesting twist today. We all know that Katie and Wyatt have been keeping their romance to themselves. They know no one is going to handle this well, especially Bill. He was, after all, married to Katie and Wyatt is his son. That's not something anyone would take well, but Bill is just enough of a problem on his own for no one to really care. Let's face it. He's lying to people about the health of his own niece and telling people she is dying so he can break up a couple and get a building. He's no saint.
But we hear that things are about to go down in a way that many people are going to find quite interesting. We hear that Katie and Wyatt are in bed together when Bill walks in. Now that's going to be quite the shock, if we are being totally honest with one another. It's not like he's finding out his ex-wife turned sister-in-law and his son are interested in one another.
He's walking in on them in bed. That's bad news. And we can't wait to see his reaction. He's been so devious in the past few weeks that we just can't wait to see how this shakes out and how this plays out. He's got so much to work through, and we can't wait to see it happen. This ought to be more than a little good for everyone.