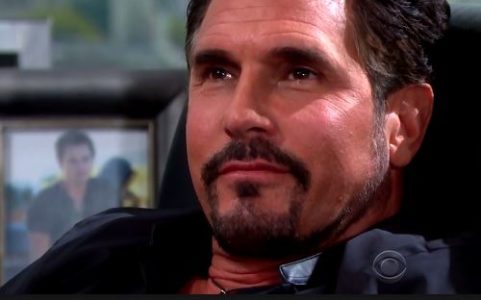 The Bold and the Beautiful fans are in a position right now in which they are going to see something major go down — and it all starts with Bill. We hear the end is near for Sally and Thomas, and it's all because Bill told Thomas that Caroline is dying. Of course, she's not. But he tells Thomas that Caroline doesn't want him to know so he shouldn't say anything. That means Thomas is going to continue to think she's dying when she's not, and Sally won't appreciate the time he's spending with her.
And he's not focused on the fashion show now that he's so worried someone he once loved is dying, and that the mother of his son might not be around much longer. It's going to make Sally feel really upset, and these two will have a huge fight about it. He won't tell her why, of course, but we also wonder how long this charade will go on?
It'll be hard to convince him she's dying when she doesn't actually die, so there's that. We just aren't sure where Bill was going with this one. What was he thinking when he decided to tell Thomas his ex is on her deathbed? You can't just fake someone's death if you want them to be together, and you can't fake an illness you haven't mentioned to someone else. It's all kinds of crazy, and we can't wait to see how Brooke reacts when she finds out what her husband did.