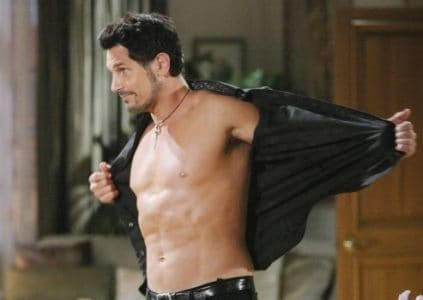 The Bold and the Beautiful fans know that Bill is working on the future of his company now that he is back at the helm, but that doesn't mean anything at the moment. He has to get his life back in order now that he is back in the seat he coveted after his son stole it from him, and he's focused. His son is going to do what he can to tell him he's with him, but we do have a feeling he is going to find it difficult to believe his son once the realization that he's been far more involved with Katie comes to light.
We think that Wyatt is afraid of his parents because he can't care for himself if he's not in their care. He can't seem to take that his mother is mad at him, he won't cross his father, and he seems to have no backbone when it comes to making his own life decisions and all that this implies for him and his own family. He seems to have no realization that things won't change unless he makes them change, and that's interesting to us.
But we also know that things are going to take a turn for him when word of what he's been up to gets out. Not everyone is aware of his personal relationship with Katie, but they're getting to know that things are changing drastically. And that's one thing he can't seem to get around in any way.