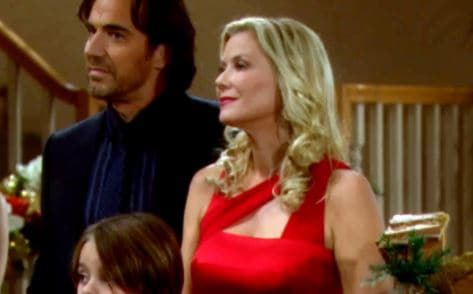 The Bold and the Beautiful fans are not surprised to hear us say that we are right. But, we are right. We told you a while back that this entire situation with Hope and Steffy would ultimately cause some serious problems with other people, too, and it is. We said that what is going on with the is going to affect their parents. Their parents just go married, and Brooke will defend Hope until the day she dies. She didn't think that her daughter would do this to Steffy, but she's rationalizing it as the fact that Steffy did this to herself when she decided to sleep with her father-in-law.
And then there is Ridge. He thinks the fact that Hope has asked Liam — her own ex-husband — to move in with her knowing that he is married to Steffy and that they are having a little girl of their own is a horrible situation. And that's no good news for Brooke or for Ridge.
Now they are fighting over things that they cannot control, and that's going to cause more friction in their marriage. They don't have much good news going for them right now, and this is going to cause them more problems in their marriage. Can they survive the kind of all out family war that Hope literally just opened up when she decided to go back against her word and take this man from her sister? She's going to ruin two marriages if we aren't mistaken.