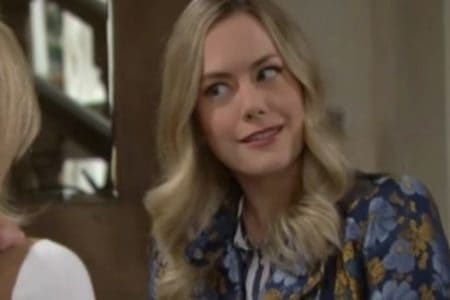 The Bold and the Beautiful fans are a little surprised just how quickly Hope turned her side of the story around. She was feeling things for Liam and being very open that there was nothing there when speaking to both her mother and her stepsister. And she's been lying to everyone about it even though she had no intention on doing anything that was questionable until Liam kissed her. Now it's like she cannot even contain herself and she cannot even figure things out with anyone else.
And she's suddenly very sure that she's making the right decision and all the things she was doing in the past was just a mistake. She was not happy that this happened, but it did. And she's sure she will end up with Liam. He will choose her, but we know he's only doing it because he has no choice in the matter. He is being blackmailed by his father. He shot him, and Bill will only keep his secret if he chooses Hope so that Steffy is free and clear for him.
And that's not a good place to be when things ultimately go south. They have a lot of stuff going on, and Hope feels that she is the real winner of all that's going on. She's not, but we don't see Liam mentioning that to her right now. He's choosing her because he wants to be at least free from jail when his baby is born with Steffy. He'd rather be a father.