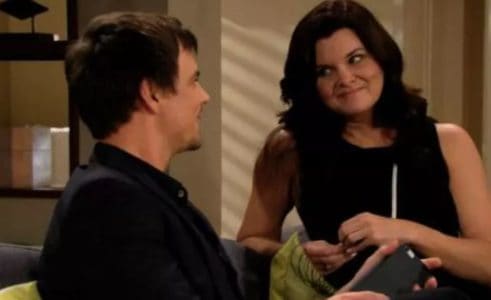 The Bold and the Beautiful fans will get to see Thorne make yet another move on Katie tomorrow. He's going to go out of his way to make sure that he can be there to plant one on her even though she's not all that interested in him at the moment. She might think she is, but she isn't. What she had when she was with Wyatt was most certainly better for her. He wasn't using her for her sister, and he'd never been with her sister, and he's not currently in love with her sister. He's also not nearly the worst guy ever.
He doesn't do a lot to lie and deceive the people in his life, even though he is the son of both Quinn and Bill. They might be two of the most disgusting people around with their lies and their problems, but he seems to be the most honest and the most forthcoming of all of them.
Katie should have recognized this as a good thing, but she's someone who wants to have someone who just doesn't want to have her as much. She cannot help her feelings and her lives together, but there is nothing that they can do now. We don't see her looking back at Wyatt when there is Thorne right in front of her. He's older, he's more experienced, and she likes that a lot about him. It's not good news for her at all in any case.