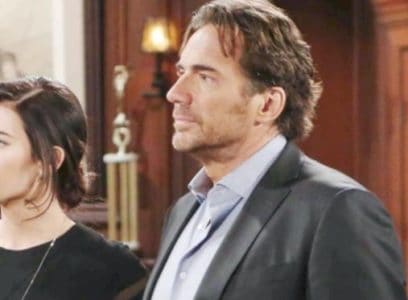 The Bold and the Beautiful fans see that Ridge is doing everything in his power to make things right. Not only is his own father upset with him, now his own daughter is upset with him. He knows what he did was wrong, but that never really stops Ridge from doing much of anything. That's all he has to think about, and we can't help but wonder precisely what he thinks might happen in his own life if he has to get down on his knees and beg. He's made a mistake, and we don't think that Eric or anyone else is willing to forgive this mistake in the near future.
There is no chance they will make any good decisions in their lives right now, and there is even less of a chance that they will have the opportunity to see what's happening in the future. Ridge and Quinn have messed up badly, and we all know Quinn is probably out for good. No one in the family wanted to see her with Eric to begin with, and now that she's done this with her husband's own son….well, it's not looking good.
Then again, she did what she did to Liam, and that was a direct effect on Steffy a year or so ago — and Eric married her anyway. That's not a good sign, but we do feel that Ridge has a lot of work to do to get his own family to appreciate and love him once again. It's not going to be easy, but he is going to make a vow to make things right within the family. Perhaps this will be the one thing that helps his father forgive him.