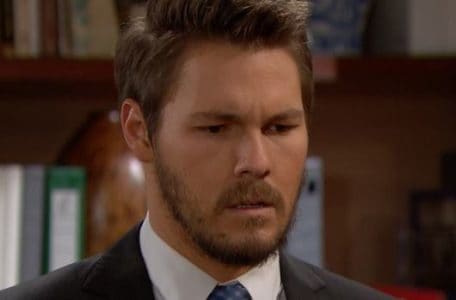 The Bold and the Beautiful fans are going to see a real exercise in patience today as Liam opens up to his father about his marriage. Bill feels horrible about almost killing his son and Sally in the blast when he didn't know they'd gone back in. He's so relieved they are alive and well, but he's not so sad about all he did that he's going to do anything positive in his own life. He's not exactly going to do what he needs to do to make things right — and that's not to say anything nice. He's going to listen to his son.
He wants to be with his son's wife. He wants to be with Steffy, so hearing Liam open up to him is going to kill him on the inside, but he will do his best to keep it together. He will listen as Liam tells his father that he and Steffy are working on their marriage, that they're making it better, and that they are finally being intimate again.
Of course, Bill is going to hate every second of this conversation. He will hold it together, and he will probably offer his son some advice. But how bad might that advice actually be? We aren't sure it will be amazing since he does want to be with his son's wife. Might he try and convince Liam that working this out with his wife is a mistake so that he can have her all to himself?