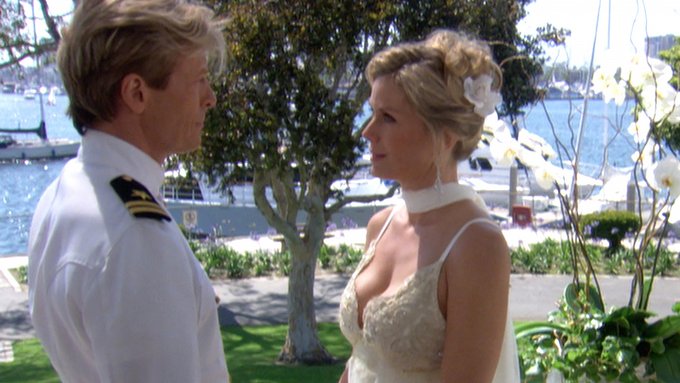 Bold and the Beautiful fans are excited about the theme weeks we've been having show up so far, but this week is a brand-new one that's exciting and fans are going to love. We are so excited that this week is going to bring us something we didn't expect. We got to see a lot happening in the past few weeks, and the most recent is the Brooke-week. We loved getting to see some of her situations from the past, her stories, and everything else that is going on in their lives. Fans loved seeing that happen in the past, but we are especially loving see it happen again in the time being. If we cannot have new ones, we are happy to see some old ones. This week, though, is Celebrity Week. Episodes will be shown from as long ago as 1998, and they will be good ones. Today, we get to see the time when Rick wanted to do something amazing for his wife, and he did. He took her to Dodgers Stadium to see Kike Hernandez, who got to help him make his wife's dream come true. We thought we might take a look back at some of the fun that Rick and Maya had in their journey together today.
Maya's Grand Entrance
When she first came to town in 2013, she played an ex-con who was looking for her daughter. She gave birth, the baby was put up for adoption, and she wanted to find her baby. Unfortunately, her baby died. However, to give her what might be a small happy ending — if that is even possible when your baby dies — is the fact that she fell for Rick Forrester. They met when she thought he was her waiter, and she fell hard for him. However, things turned around a bit when she found out that he was who he was, and that terrified her and made her feel as if she could go through with things.
The Shocking Story Line
The problem with her relationship with Rick wasn't so much that he was a married man or that he was a man who was rich and famous and out of her league — so she thought. It was that she was once a man. This story came out of literally left field — nowhere. It wasn't hinted at. It wasn't something that made a lick of sense considering she came to town looking for a baby she gave birth to only three years before. But, it all began to unravel when her sister, Nicole, showed up in town. For a while, fans thought that maybe Maya wasn't her sister but her mother. She was nervous around her. Nicole kept making insinuations that things were not going her way and that they were not going to work for her, and there was nothing that we could take into consideration other than she was a mother.
Except, one day, it was suddenly announced that Maya was not born Maya but Myron. She was a man, but she was a man who felt she was not a man but a woman. She had all the gender reassignment surgeries, and she lived her life as Maya. This caused some friction, as you might assume, with people who knew her. She had to tell Rick, and the moment was a special one for both of them. They ultimately went on to get married, have her sister carry a baby for them using her own eggs, and they went to Paris. They aren't together any longer, but that's not that big of a deal, in reality. They have some issues they need to work out, and that is a situation they are working through on their own.
Caroline Spencer
One of the biggest obstacles in their love for one another was always Caroline. He was engaged to marry her when he met Maya, but what they had was more. Thankfully, Caroline eventually realized it would not work out with them — not for lack of trying — and she went on to spend a lot of time working through her issues with the Forrester men.