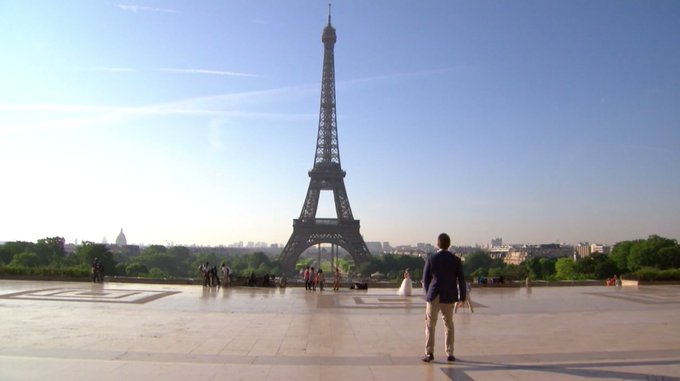 Bold and the Beautiful fans are just shocked how quickly Shauna is falling for Ridge. She's done. She's not coming back from this one, and this is it for her. She's head over heels for this very married man, and he seems very into her, too. We just don't know if he is nearly as into her as she is into him. He did, just last week, move back in with the love of his life and his wife. The woman he has been married to so many times that it doesn't even make sense they ever divorce. He and Brooke were fighting for their marriage, and they finally decided they would move back in with one another and start over, and it only fell apart because she got caught kissing Bill. Now he's moved on that fast with Shauna? He already made the decision once to be with his wife instead of her, so how will this work?
Flo is not a woman who wants to lose the man she loves, but she made a terrible mistake. She thought that she would continue on her path of being a do-gooder and she would allow her fiancé to go be with the woman he loved and still loves because she was dying and Flo didn't think she should die unhappy and sad. But, that's a situation that didn't work out for her now that she is beginning to discover that possibly, things are not working well for Sally. Sally might not be dying — we know she's not — and Flo seems to know this, too. Now Sally is realizing that Flo might be on to her, and she's learned that Flo has reached out to her doctor to talk to her about this — and that is bad news all the way around.
What's Happening on Bold and the Beautiful
https://twitter.com/BandB_CBS/status/1248989180790738945?ref_src=twsrc%5Etfw
We know it's strange, but we will get through this.
What's Next on Bold and the Beautiful
Sally sees a happy ending with Wyatt, but there's just one thing in the way. Tune in to see what happens on #BoldandBeautiful this week! pic.twitter.com/CYtt2EUxZo

— Bold & The Beautiful (@BandB_CBS) April 12, 2020
What is happening right now? Flo has come to Wyatt and he has told her that she's got to have him move Sally out. She no longer wants her boyfriend to be with her now that she feels that there is a chance Sally will be all right, and she's demanding that he tell Sally she has to go so that Flo can move back in and they can go back to being together. It's ugly and it's not good, but this is all there is to it. He's going to struggle with that. He doesn't know what he wants, but he's not in the market to have Sally move out right now. He will not ask her to do this, and Flo is going to be upset. Will she eventually go tell Sally about their plan and make sure she knows that she is only living with Wyatt because Flo offered to pimp him out so she'd die happy? That won't go over well, but Sally is in a place where her main concern is that she win and keep what she wants, so she may not care that much.
On the other side of all of this is what is going on with Brooke. She's found her husband, and she's not happy when she realizes where he is and what he is doing. he is out having a wild night on the town in Las Vegas with Shauna, and they are having a good time. They are having the best time, in fact, and we can assume that seeing her there is not going to make them at all happy.
Stay tuned for more The Bold and the Beautiful and be sure to check out TVOvermind daily for the latest The Bold and the Beautiful spoilers, news, and updates.