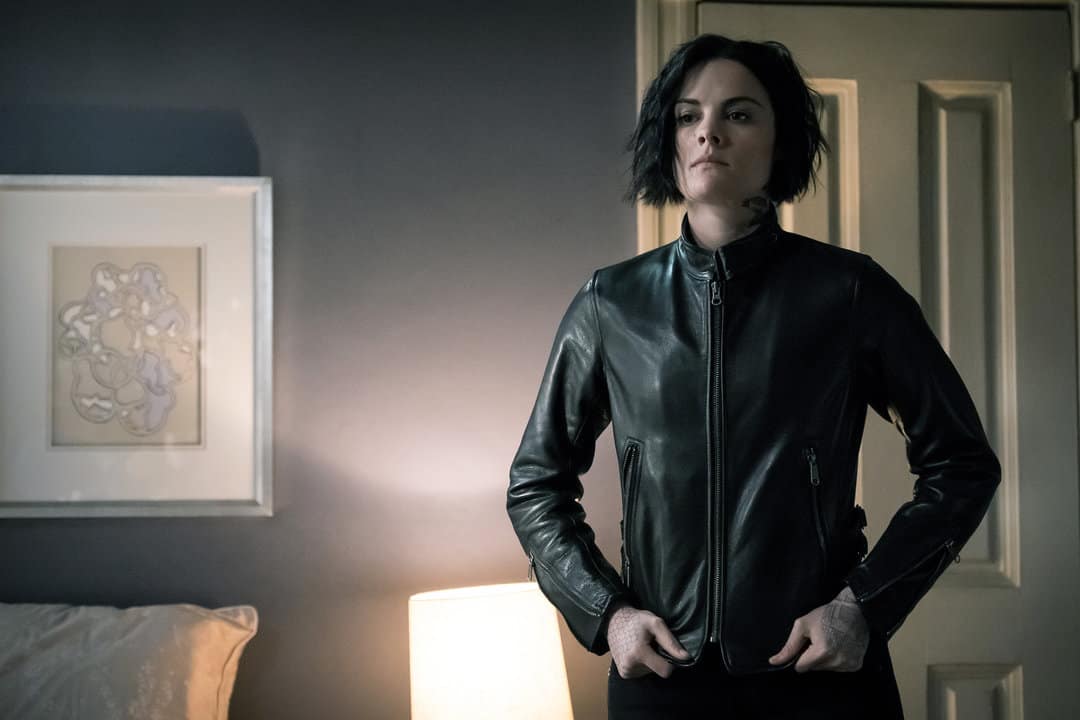 At long last, it's finally time for the ending of the first season of Blindspot. Reveals have been coming big and fast lately, and last week's episode set up what was sure to be a strong finale. Let's take a look at how things ended and the preparations for season two in tonight's season one finale, "Why Await Life's End."
The episode opens with Jane trying to shower off the blood and pain that her body and mind received with Mayfair's death. At the same time, Weller is attempting to somehow reconcile what he knows with his father's confession about killing Taylor Shaw. Both of our leads are in horribly unfortunate positions both mentally and emotionally, and neither knows exactly how to proceed from here. For Jane, she goes back to where Oscar has been hiding out to try and recover more of her memories. For Weller, it involves searching Jane's safe house for clues on what's been going on. The rest of the team, too, is in the middle of a struggle as the higher-ups continue looking for Mayfair, not knowing what fate befell her. All in all, the characters on Blindspot are in quite the collective predicament.
Instead of providing a recap like I usually do, I'm going to talk more about the general themes of the episode so as to not spoil the events of the finale. A few storylines are present in "Why Await Life's End," but the most important, arguably, is Weller and his sister's investigation into their father's dying confession. Throughout the entire season, the central mystery has been "who is Jane Doe?" For much of the season, we've thought that the answer to that question was "Taylor Shaw." There was evidence against that possibility, of course, but there was also evidence pointing to it being true. Our characters wanted to believe it, so we in the audience wanted to believe it as well. Since it managed to fit the narrative, we allowed ourselves to go along with it. After last week, though, everything that we thought we knew was put into question. I'm not going to say how things ended up with their investigation in the episode, but Sullivan Stapleton does a great job at acting in the exact way needed to express all of the emotion and feeling that Weller has during this process.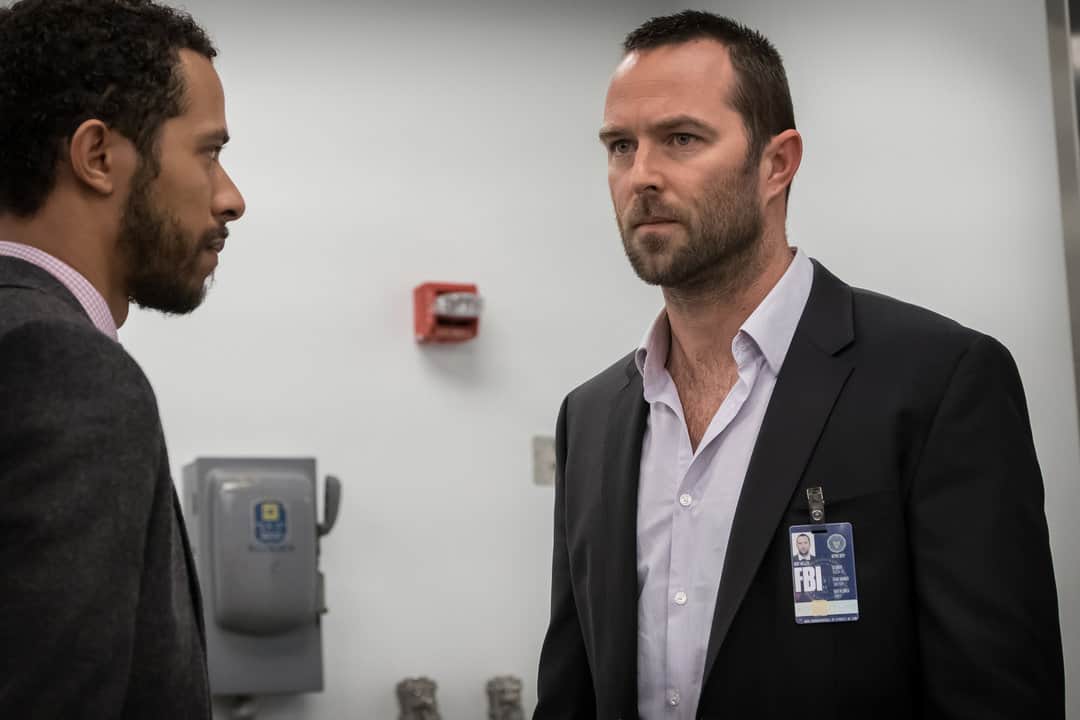 Jane's role in this episode, as mentioned above, deals with her trying to find out more about her mission. She's able to discover much more, but nothing happens in the exact way that she would have expected. To say that her journey leads to more heartbreak would be a huge understatement, but it does give us a ton more to explore next season. The final scene of the episode is also one of the best acted, best written, and most emotional scenes of the entire season, and it puts a bow on the story we've seen in these first twenty-three episodes of Blindspot.
I could not go through this review without pointing out how wonderful Ashley Johnson is as Patterson. All year long, Patterson has grown into, possibly, the best character on the show, and Johnson's performance is 90% of the reason for that (with the rest being the perfect way that the writers have characterized her and played to Johnson's strengths). Her scenes in the season finale? Just as wonderful as you could hope. Patterson has really been through the ringer all season, and she's had ample opportunity to shine (particularly in the episode focusing on her a few weeks ago). We are incredibly lucky to have had Ashley Johnson in a regular role this season, and I'm so thankful for the way that this character has been able to completely grow into her own.
"Why Await Life's End" was an absolutely phenomenal season finale of Blindspot that wrapped up the season perfectly while also setting up enough plenty more for the show to explore later on. The second half of this season was as good as I could have ever asked for, and I am incredibly happy that the writers ended the season on such a strong note. I absolutely cannot wait for this show's return in the fall.
What did you think of the Blindspot season finale? Will you be tuning in again this fall? Let us know your thoughts in the comments down below!
[Photo Credit: NBC/Jeff Neumann]
Blindspot Season 1 Episode 23 Review: "Why Await Life's End"
Summary
"Why Await Life's End" was a perfect ending to Blindspot's incredibly strong first season.