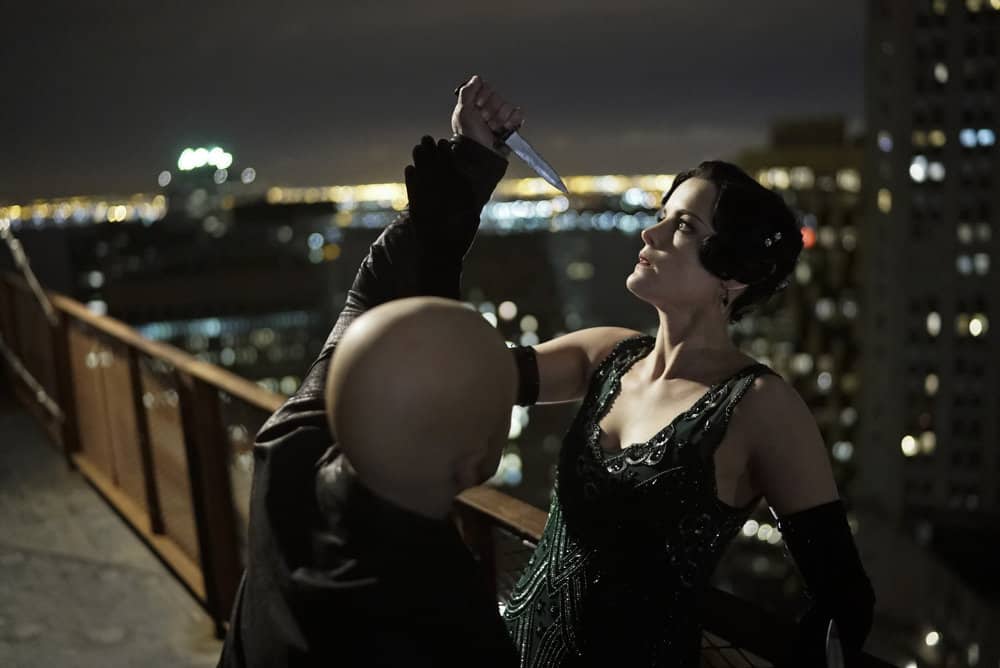 Last week's Patterson-centric episode was the best that Blindspot has offered so far, so this week's follow-up had a ton to live up to? Did it succeed? Let's take a look at tonight's new episode, "One Begets Technique."
The episode opens with a follow-up from a previous episode of Blindspot that allows us to see what happens when you cheat at poker in prison. We quickly transition back to characters we really care about, though, as we get a glimpse of Weller's dad's current condition after his fall last week. Things are looking pretty grim for his father, and Kurt finds a bit of solace in Jane's arms. This solace is short-lived, however, as the team is brought in to help out on a new mission surrounding stolen paintings. The mission will involve a prison break and undercover acting, so it's obviously perfect for Jane and Kurt.
In a lot of ways, the premise for "One Begets Technique" reminded me heavily of Mission: Impossible, and I mean that in a very positive way. Blindspot is often very grim and dark, and the "heist" nature of this episode gave it an unexpected lightheartedness. Everyone on the team gets his or her own job for the caper, and it would be easy to partner these characters up on the big-screen with Ethan Hunt. They even get to use some fun "movie spy" gadgets at various points, and I just found myself enjoying the entire adventure. It was a very different feel from most missions that Blindspot features, and it continues to show that the writers are perfectly willing to do whatever it takes to change things up while not deviating too much from the show with which we've fallen in love. The second half of the episode also enabled us to see Jane in her fancy attire once again, and that's always something to be happy for.
Just like the story of "One Begets Technique" mixed things up from what we're used to, our characters also got to experience a slightly different dynamic from the norm. They were definitely still the exact characters that we've been watching grow and develop over the past eighteen episodes, but the "feel" of their interactions was much more fun than usual. It's a hard dynamic to explain, but I think you'll understand what I mean if you see the episode yourself.
The best way that I can describe "One Begets Technique" is by comparing it to a one-shot comic book. It perfectly fits in the series that we're invested in, but the story can (almost) fit outside of the season-long arc of the show. Long-running plots are still progressed (which is good since we're near the end of the season), but it was very much its own beast that can, more or less, stand on its own. It's strange to see a series (that isn't completely a procedural) these days that's willing to do an episode like this so close to the end of the season, but it was wonderfully refreshing and helped ensure the episode was a solid follow-up to the near-perfect episode we got a week ago.
What did you think of this week's new episode of Blindspot? Let us know your thoughts in the comments down below!
[Photo Credit: NBC/Peter Kramer]
Blindspot Season 1 Episode 18 Review: "One Begets Technique"
Summary
With a Mission: Impossible feel, "One Begets Technique" was a wonderful one-shot episode that still progressed season-long plots in good ways.