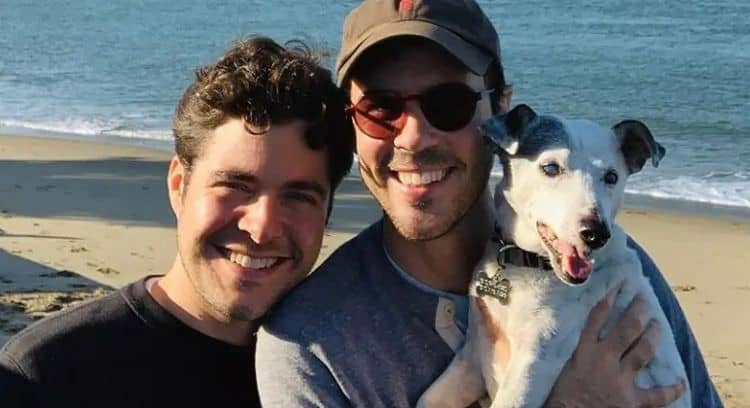 When it comes to on screen roles, Blake Lee may not have the longest resume, but his work has still made a major impact. Early in his career, he was cast as Derek on the popular series Parks and Recreation. The opportunity turned out to be a big break and the role introduced Blake to a wide audience. Since then, he has gone on to have roles in several other TV well-known shows including Mixology and The Astronaut Wives Club. Blake's versatile acting ability has made him the perfect fit for many kinds of roles, and he's always puts everything he has into the characters he plays. Continue reading for 10 things you didn't know about Blake Lee.
1. He Likes To Play The Underdog
Playing the 'cool' person or the hero are definitely very appealing options, but for Blake Lee, playing the underdog is something he's always enjoyed. He told the Sun Sentinel, "I love playing the underdog, those nerdy kind of just silly, awkward [guys]. I feel that. I was a drama nerd." He added, "I can pull from the years as not being the cool guy."
2. He Met His Husband In A Bathroom
Love always tends to find people when they least expect it, and that's exactly what happened to Blake and his husband, Ben. The two met for the first time in a bathroom at Gruaman's Chinese Theater. Even though the encounter was small, the two felt a connection. Ben was living in Toronto at the time, and the two hung out together for the rest of his time in Los Angeles. They have been together for almost a decade at this point and have been married since 2016.
3. He's Originally From Miami
Blake was born and raised in Miami where he first developed an interest in acting. After high school, he decided to move to New York City to put himself in a better position to make the most of his acting career. He eventually decided to relocate to Los Angeles where he still lives today.
4. He Did An AMA On Reddit
Over the course of his career, Blake has built a huge fan base and he is incredibly thankful for the love and support he's received throughout the years. In 2014, he did an AMA on Reddit to give his fans the chance to ask him anything they wanted. He ended up receiving almost 100 questions.
5. He's Not Afraid To Share His Political Views
Lately there's been lots of heated discussions over whether or not politics have a place in things like sports and entertainment. While some people have shied away from sharing their feelings, Blake has done no such thing. He is very open about his political views and his Instagram posts have made it very clear who he plans to vote for.
6. He's A Dog Dad
Blake and Lee don't technically have any children, but they've already started an adorable little family. They are very proud dog dads to their fur baby, Todd. Although Todd doesn't have an Instagram account of his own, he makes very frequent appearances on Blake's page.
7. He's Always Wanted To Be An Actor
Deciding what you want to do in life isn't an easy thing for most people. But for Blake, the desire to be an actor came quite naturally. Throughout his life, acting has been the only thing that seemed to be able to hold his interest and he knew it was his calling.
8. He Loves Being Outdoors
One of the best things about living in Los Angeles is the beautiful weather and easy access to the beach. Those are things that Blake takes advantage of on a regular basis. When he isn't busy with work, you can usually find him outdoors enjoying the fresh air or hanging out at the beach.
9. He Still Gets A Surreal Feeling Seeing Himself On TV
Even after so many years of being in the industry, Blake still can't get over the feeling of seeing himself on TV. In his Reddit AMA he described the feeling as "weird" and "surreal". He also added that he has a tendency to pick apart his performances. If you've ever had to listen to a recording of your voice, you can probably relate to this feeling.
10. He Was A Shy Kid
Shyness is usually the type of quality that would prevent someone from wanting to be an actor. Somehow for Blake though, being shy worked in his favor. He always felt that acting gave him the opportunity to say and do things he would be too shy for in real life.