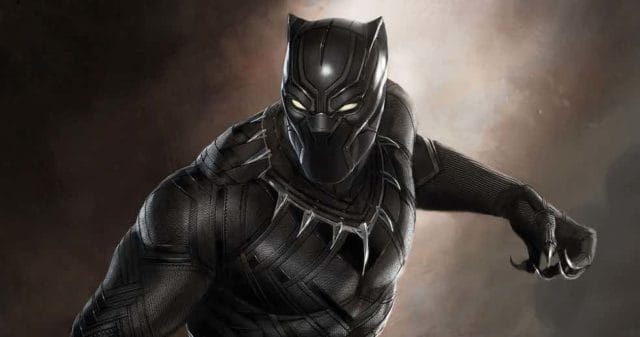 Playing a superhero or even a villain doesn't always mean you just look cool in the movies. It often means you have to undergo a noticeable transformation of the body as well as rigorous training program to get all the fighting choreography right. In recent years there's been an increasing amount of shared training videos by high profile actors who are giving us a glimpse of what it's like to prepare for their movie roles. Recently Chris Hemsworth shared one of his Thor workouts. Stephen Amell is known to share a ton of his Arrow training videos. The latest is none other than Black Panther star Chadwick Boseman. According to CBR
In preparing for his starring role as T'Challa in Marvel's "Black Panther," Chadwick Boseman has had to do a lot more than practice sitting on the throne of Wakanda. He's also undergone intensive martial-arts training, as the actor revealed in a new behind-the-scenes video.
Boseman makes it look easy in the footage as he parries the attacks of a training partner, who appears to be wielding a stand-in for a weapon – possibly a knife. One can only speculate how many hours it took to get this choreography down.
https://www.instagram.com/p/BTpuNJGhTLa/
The actor's post also quotes the founder of the Japanese martial art of Aikido, Morihei Ueshiba, who said, "The purpose of training is to tighten up the slack, toughen the body, and polish the spirit." Directed by Ryan Coogler ("Fruitvale Station," "Creed"), "Black Panther" opens February 16th, 2018
Tell us what's wrong with this post? How could we improve it? :)
Let us improve this post!