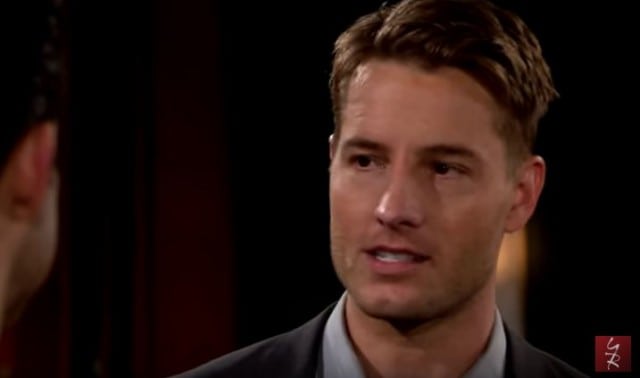 On Wednesday's Young and the Restless, we will see things begin to happen, but we probably will not see what we want to see. We want to see Nick take Dr. Anderson and tell her to get lost, give off him and get a grip on reality, but we do get the feeling that will not happen anytime in the near future. What we see is a situation that we've been wondering about for a while now as it finally goes down. We see that Noah and Billy finally meet. Noah, who ran Billy over the night of his accident and caused him almost to lose his life and to spend so long in the hospital, tells Billy he is sorry.
Does he say sorry because Billy knows that Noah is at fault, or does he say it because he is sorry and he ran into him and has no idea what to say otherwise? This seems to be the question that we have not answered yet, but fans are on edge waiting to see what will happen when these two run into one another. We already know that Billy does remember the car that hit him, and that he does remember a few other things about the night of the accident, but we don't know just how much he remembers and just how much he might feel is important.
We also know that on Wednesday, Billy will make the statement to Noah, "You were there," and that could mean anything. He could be asking Noah if he was there since he did apologize, or he could remember that Noah was there but mistake it for something totally innocent. Worse, he could remember what really happened and know that it's Noah that hit him. What will he do if he does realize this, or is he still bent on blaming it on Adam and the family that he hates so much? This is something we cannot wait to see, as it can go so many different directions on Wednesday.
Something else that goes down on this episode will bring Adam and Luca to blows and it will bring Chelsea and Marisa to a point in their own friendship that might not be very comfortable for them. You see, we know that Adam and Luca are working together to bring down Victor, but that Adam is actually working with Victor to bring down Luca, and we aren't sure who is really working with whom here so we don't know who to believe. Adam told Chelsea everything, and now she knows. However, we will see on Wednesday that Marisa also knows, and we don't know how she knows.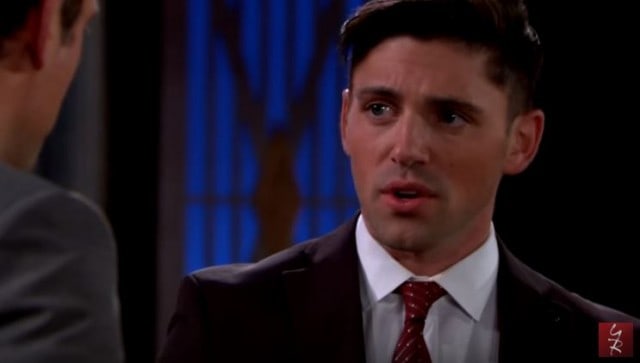 Did Chelsea break her promise to her husband so that she could save her own husband, or did something else happen? We know that Chelsea just got Adam back from the kidnappers and we don't want to see them in the same situation again where their marriage is in question and their future is at stake, but we also know that Chelsea is terrified that Victor will turn Adam into him and that her life will end as she knows it. This is a situation that could go so many ways, and we just want to see it go the way that it was meant to go; a good way.
We will see that Adam and Luca have some words for one another, just like they always do. They're worried that someone is going to find something out about them and that Luca is the one who made sure that someone else found out. Who are they talking about? Will their plan go the way that they want it to, or will they find that they are in more trouble with their own families that they ever thought possible? Will Chelsea and Marisa ruin things for them because they are terrified of their husband's being hurt or killed or turned on by their own fathers and by one another? What will happen here, and how will it all go down as this storyline picks up? You will have to tune in on Wednesday to find out what happens here.
https://youtu.be/sbPFplDNFxw
Photo Credit — YouTube