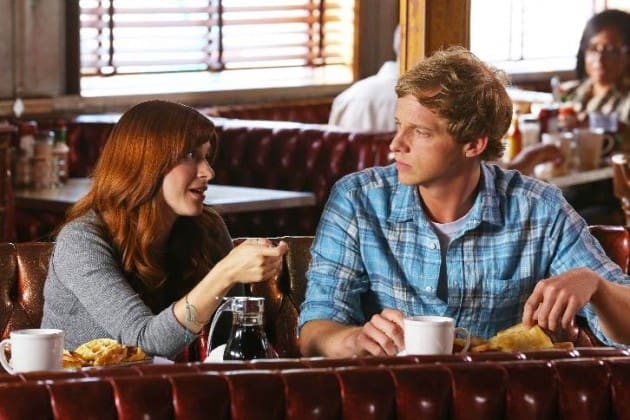 2014 brought us a lot of great television, both new series and returning ones. Some shows we expected to be great, while others we hoped would somehow fulfill or surpass the incredibly high expectations we had for them. However, just like when you're unwrapping presents on Christmas morning, nothing beats a good surprise, and 2014 was full of them.
This year saw the return of shows that I was dreading to watch again because of how far they had fallen, but theses series rebounded and reminded me of why I loved them so much in the first place. Additionally, there was an incredible influx of good, new TV, and it was shocking just how many freshman series were deservedly making "Best of the Year" lists. These are my biggest TV surprises of 2014.

You're the Worst is actually the best
When FX's You're the Worst first premiered, I was put-off by the show's two unlikable leads and its constant need to be crass, sarcastic, and grim, most of the time all within the same scene. However, when I decided to revisit the show recently, after hearing just how good Season 1 was, I discovered that underneath all that cynicism was a ton of heart, as Jimmy and Gretchen's romance was one of the year's best, and the two of them went from being terrible and annoying single people to becoming one incredibly fun and likable couple.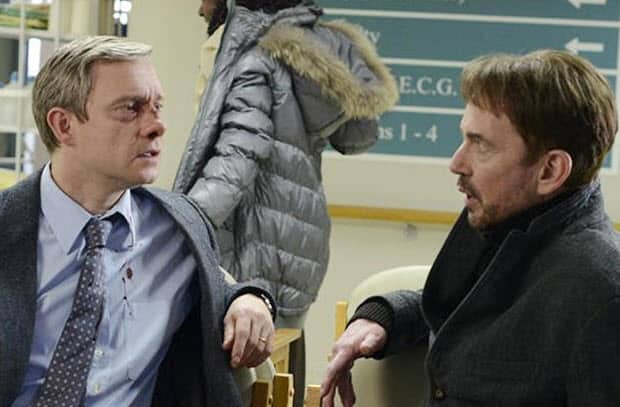 Fargo makes us forget there ever was a movie
As I said in my list of the best new shows of 2014, when Fargo was announced, I was dreading it. Another TV remake of a famous movie, especially one as iconic as the Coen brothers' 1996 film? No thanks. However, by the end of Fargo's 10-episode first season, there were no more comparisons to the movie, and people forgot why they had been so hesitant about the show to begin with, realizing that they were watching one of the most well-written, well-acted, and well-filmed series of 2014.

Homeland and New Girl rebound
Since they both premiered in 2011, Homeland and New Girl have been two of my absolute favorite shows on TV, but there's no denying that both series struggled in their third seasons when relying too heavily on the central relationships of Brody and Carrie and Nick and Jess. However, the end of both show's third seasons wiped the slate clean (Homeland killed off Brody; New Girl just killed Nick and Jess's relationship), allowing them to rebound in the fall of 2014 with great fourth seasons that have made us forget about their past struggles. Homeland has never been as intense and thrilling as it was in the second half of Season 4, while New Girl has never been funnier and more heartwarming than it has been in its most recent episodes.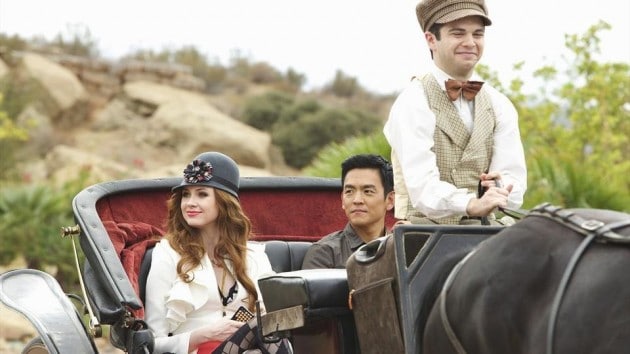 Shows that are better than their names would suggest
If you had told me back in January that shows called Selfie and Trophy Wife would have been two of this year's best comedies, I wouldn't have believed you, but that's why you should never judge a book by its cover or a TV show by its name. Both series were unfortunately cancelled by ABC due to low ratings, but I'm just happy we got to spend the short time we did with them. Plus, Selfie still has one more episode lined up for next Tuesday, and I cannot wait to see how Henry and Eliza's story ends.

The resurgence of comedy
As great as Selfie and Trophy Wife were, they weren't the only shows making us laugh this year. After recent years have been constantly dominated by the biggest and best new dramas, 2014 saw the resurgence of comedy, especially on cable and on streaming sites. Shows like Transparent, Silicon Valley, You're the Worst, Broad City, Review, and many others weren't just some of the best comedies of the year but some of the best series, period.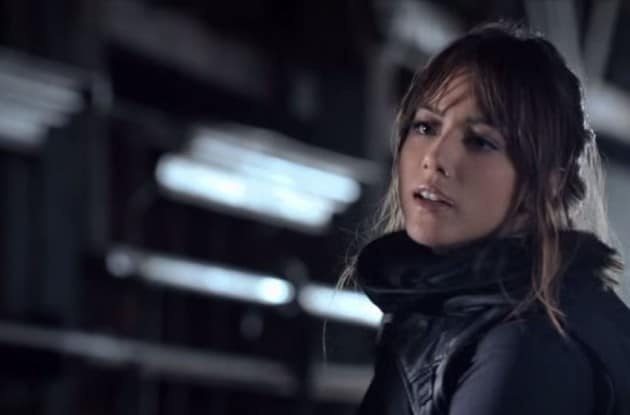 Agents of S.H.I.E.L.D. gets darker and better
Any who has watched Marvel's Agents of S.H.I.E.L.D. from the beginning can tell you that the show was not very good when it first premiered, due to the fact that it was essentially a Marvel procedural dealing with "the case of the week" in each new episode. However, thanks to the big twist that occurred in Captain America: The Winter Soldier (which I won't spoil, but come on: you should have seen it by now) that essentially blew up S.H.I.E.L.D.'s world, the show was able to get darker and better because of it. Now in its second season, S.H.I.E.L.D. has embraced more serialized storytelling and finally discovered who its characters are, making it one of the shows I most look forward to watching every week.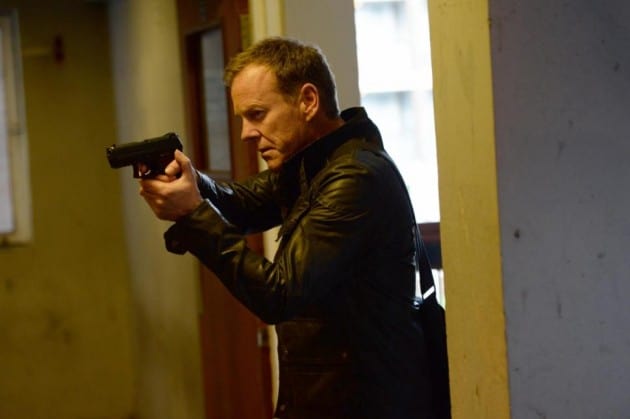 Jack Bauer's back, and we never want him to leave again
After a final eighth season that limped to its conclusion, the return of 24 shouldn't have been good, and it wasn't. Live Another Day was great. Nothing made me happier in 2014 than having Jack Bauer back on my screen, and in Live Another Day's 12 episodes, Kiefer Sutherland reminded us why he won an Emmy for this role. Plus, the return of familiar faces like Chloe and Audrey, along with the introduction of news ones like Yvonne Strahovski's Kate Morgan, gave 24 a fantastic supporting cast to surround Jack with. Was 24: Live Another Day the best show of the year? No, but it was better than it had any right to be, and it was easily the most fun I had watching TV in 2014.
Photos via FX, FOX, HBO & ABC