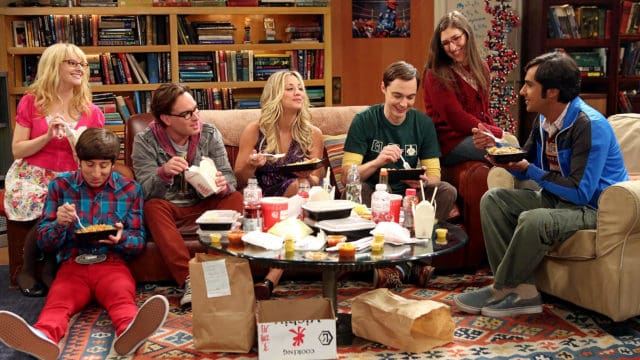 One of the most watched TV comedy shows of all time, The Big Bang Theory (BBT) amasses 20 million viewers a week with its original airings and countless more through syndication on cable channels such as TBS. Their popularity spans virtually every age group, watched by men and women alike. According to IMDB statistic ratings, women rate BBT higher than men.
So what is the current criticism of what soon may be the most popular TV comedy ever? That it is misogynistic.
The entire show is based on the idea that the four lead characters are geeks and nerds, opposing the traditional macho-athlete person that was the standard for most types of TV shows. If the audience ratings are any indication, millions of people are happy with the change. Then there are the critics who impose the concept of intersectionality on to the series. Diving into a political kerfuffle is not the goal of this article. Keeping it simple is.
First, why does everything have to be so damn serious? It is a comedy. There are millions of people who tune into just to have a laugh because the BBT characters are fictional. They are not real. They are separate from actual reality, and most people see it that way, whether they are advocates or opponents of the show. Other than people who are trying to gain followers on YouTube or elsewhere, intellectually dissecting any TV comedy is an exercise in intellectual masturbation.
Second, it does not seem to occur to the critics that their view of misogyny is not the same as everyone else's. Obviously, the interaction of men and women in real life parallels that of the show. People can relate to the show and to the angst of the intersectionalists, they live normal lives, raise children, have jobs (men and women alike), and manage to be happy without feeling oppressed. There are those who recognize that it is our experiences and views that make us different, even when others disagree with them. That number appears to be in the millions.
Finally, it would be reasonable to look at TV history and learn from the success of Seinfeld. The show is about four people, 3 men and a woman, who live lives of carefree sex, uncertain employment, and in the last show, are sentenced to jail for one year for their mistreatment of the many people they encountered in the byways of life. It is a show that opposes most traditional values such as marriage, keeping a steady job, and being personally responsible for your actions. What people understand about the show, now and 20 years ago, is that people can relate to the characters. Few actually live like Kramer.
Go back even further to one of the most watched and controversial comedies ever — All in the Family. The topics of racism, sexism, and every other kind of ism was met head on in the show. There were few who avoided being offended by some episode in its 20 year run.
If history can be used a measuring tool, BBT will continue to be popular for another 20 years. It is not a social experiment or an attempt to convince others to imitate the characters' behavior. People like to unwind and have a laugh. As any writer knows, humor can be a dangerous thing because you are likely to offend somebody. When asked what would be the ultimate joke, he said the one that offends the greatest number of people.
So there you have it.