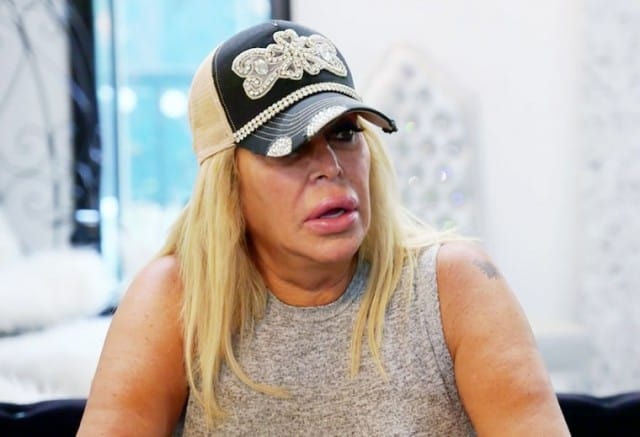 It's going to be an extremely tough episode of Mob Wives to watch tonight. Big Ang appears on her final episode which was shot prior to her February 18th death. Today marks the finale to the sixth and final season. It will definitely be a tribute to Ang, who died from lung and brain cancer at the age of 55.
In this episode the late reality TV star is seen chatting with Drita D'Avanzo about her current health status. "I just got through cancer surgery," Ang tells the camera. "I got to keep positive and focus on the fact that I'm cancer-free." As seen in last week's episode, doctors told her that she was in remission and was cancer-free following surgery. (The cancer later returned in her lungs and brain.)
Don't miss the series finale of #MobWives TOMORROW + 8/7c and stay tuned afterward for a tribute to #BigAng​. pic.twitter.com/JlYm7VFsT5

— Mob Wives (@MobWives) March 8, 2016
"You didn't fully heal, Ang," Drita says when her friend admits to feeling short of breath. She then adds encouragement for Ang's hopeful recovery: "It's going to go uphill." It's a truly touching interaction and the show will be a tough one to watch. There will be a tribute to Big Ang after the show airs.
Mob Wives' series finale airs on VH1 on Wednesday, March 9, at 8 p.m. EST.