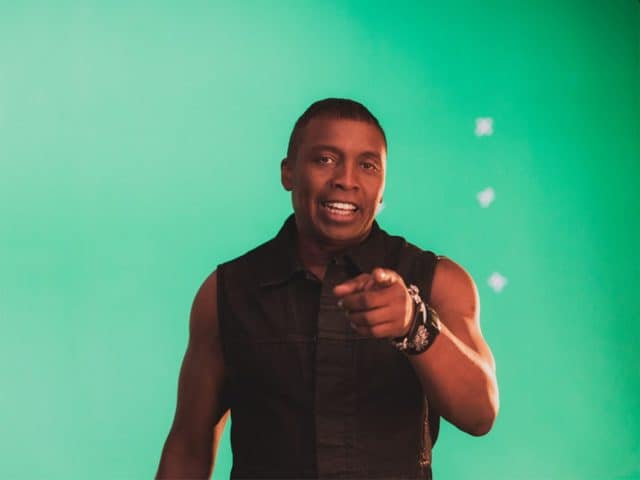 Haddaway did a lot of things before becoming a musical icon thanks to this particular song. What Is Love allowed him to rise to number 2 in Germany and the United Kingdom. Since then it's been used for a wide variety of movies, TV shows, and even video games. It's one of those songs you can definitely groove each time it comes on and will only ever get tired of if it's looped over and over nonstop. Some people might even get into it then as well. Haddaway is still active to this day but has obviously been far more low key in his career since the 90's.
Here are just a few selections that have used the song to great effect.
5. Saint's Row IV
Saint's Row is the kind of game where you're free to do almost anything you want or play by the story lines that have been set up for gamer's to enjoy. It's a very well-detailed world in which there's a lot to do and a lot more to see for those that enjoy the free gameplay and don't want to be held strictly to the story mode of a game. The song is actually one of many that is featured as a radio selection in the game.
4. A Night at the Roxbury
Steve and Doug are hopeless, and that's putting it kindly. They can't dance, they can't pick up women, and for them getting into the Roxbury is like mission impossible. Once they do though their fortunes start to improve, until they start acting like themselves once again and everything goes south. Once they find out just who they are again and what it takes to become successful things start to take an turn for the better again.
3. Saturday Night Live
When you add a dash of Jim Carrey to something it usually gets funnier. When you add the whole bottle it tends to get absolutely nuts in a way that invites total lunacy to a skit. The Roxbury skit was silly enough without adding another person to it but with Jim Carrey there it gets seriously bizarre. Good thing that's the kind of funny that SNL is known for.
2. Dance Central
At one point and time dance games were a huge craze. They're still fairly popular but the craze has kind of died down. It's kind of surprising that a version of Haddaway's song wasn't mixed into a Zumba routine when it became so hot on the Wii. Regardless, dance games are a lot of fun and a good way to burn calories for those that are a little too embarrassed to go the gym or the club.
1. My So-Called Life
Ever been on the dance floor with that person that just seems to have all the moves? It's a little tough to keep up at first but so long as you can get the rhythm and follow after it can be a lot of fun. Plus if they don't mind that it takes you a while it's easier to just slip into it.
It's still a great song.
Save
Tell us what's wrong with this post? How could we improve it? :)
Let us improve this post!